Desserts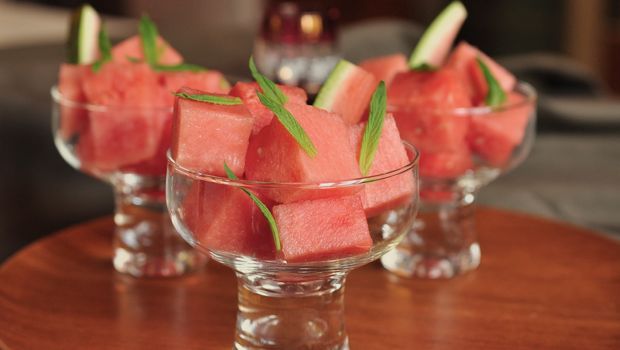 Published on May 23rd, 2013 | by Gareth
3
Moroccan watermelon salad – food in five minutes
Generally I don't trust food that comes in a cube, in fact any edible with a straight edge should really be treated with an air of suspicion. Ahh hang on……cake, chocolate, butter, cheese. Perhaps I should take that statement back.
Anyway, this is probably the fastest Humble Crumble dish ever. It's Moroccan in origin, consists of just 3 ingredients and can be prepared in 5 minutes. And it's cubed.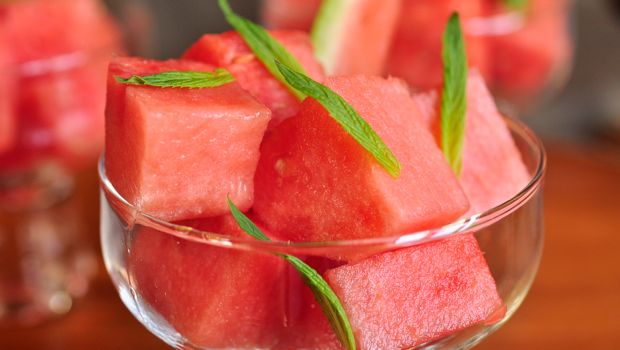 I like this largely because it's quite versatile, in the summer it makes for a nice breakfast or dessert, in the winter it serves as suitable palatte cleanser between heavier courses like Beef Bourguignon or better still a beef tagine. Full of flavour and really refreshing.
Although it looks quite nice in cubes you can just go native and roughly chop it up like Jamie Oliver. Alternatively source a cubed melon like the ones at Tsukiji Fish Markets
Preparation: 5 minutes
Ingredients
½ fresh watermelon
3 tblspn. rose water
Few fresh mint leaves
Method
Deseed and remove peel from melon.
Chop it however feels good and add to a large bowl.
Sprinkle, yes sprinkle (I'm fed up with the word drizzle), the rose water evenly over the watermelon and gently mix with a spoon.
Cover and pop in the fridge for 10-20 minutes.
Serve cold and garnish with a scattering of freshly torn mint leaves.
Best cubed food?