Reviews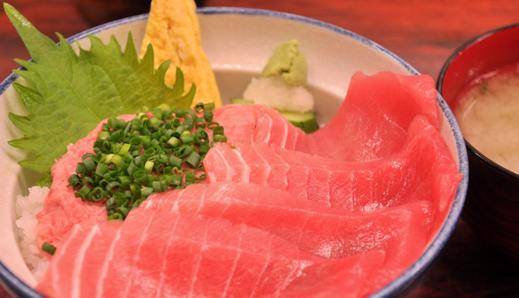 Published on November 30th, 2011 | by Gareth
10
Tsukiji Fish Market
I really enjoy my seafood and am fortunate enough to live very close to the Sydney fish markets. Well except when the wind blows the wrong direction on a hot day, making for some fishy overtones. So when we visited Tokyo the chance to visit their fish markets was too good to miss.
Tsukiji fish market is the largest wholesale fish market in the world, making Sydney's Pyrmont operation seems like a supermarket fish counter. Tsukiji shifts over 500,000 tons of seafood every year and provides employment to around 60,000 people. It's massive. It was also a little disappointing on my part because I slept through my alarm and missed the tuna auctions and a fair bit of the market. Combination of a few beers and acute travel tiredness – acchh such an idiot Lathey! That said I was wowed by what I did see and am already thinking about my return visit to make up for my sleepiness.
In addition to the fish market in Tokyo there is also a fruit and vegetable market at least the size of Sydney's at Flemington selling everything from fresh wasabi to square, yes square water melons. And if all of this wasn't enough for the cuisine crazed there is the profusion of stores selling Japanese cooking equipment, it was like Disneyland made of food! An unrivalled range of produce from the deep, a fascinating array of fresh vegetables and more chefy kit including some amazing knives, it was almost too much. Fair to say for once I was a little ill prepared having not done my pre travel research.
The throng of activity was exciting with turret trucks speeding about the place carrying newly auctioned fish, zipping so close you can hear the crisp white polystyrene crates squeak as they rubbed against each other. Everything with two or more wheels had been commandeered to move the fresh bounty, not even wheel barrows were exempt.
Outside the inner circle of the fish market there were rows of small mostly understated cafes. Each one can only sit maybe 10 people along a long bar opposite the tight galley style kitchens. To console myself I settled down after the hysteria for a traditional Japanese breakfast of sashimi, rice, pickles and green tea. The fish couldn't have been fresher and the pickled turnip was sweet and crunchy. The diners were by looks of things mainly locals (they weren't wielding digital SLRs about like me and the other tourists) which was nice. Watching the kitchen staff go about their chores to the hum of the radio and sipping green tea in that bar after such a simple but delicious meal together with the excitement of exploring the market made this one of my trip highlights and it was surprisingly relaxing.
I am really looking forward to getting back there sometime soon for more inspiring memories. I will just make sure to set a back up alarm next time!