Reviews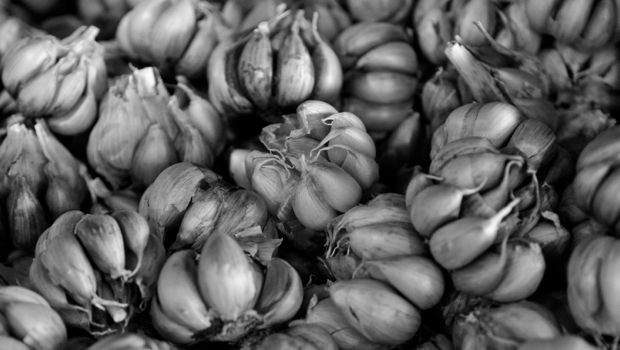 Published on March 16th, 2013 | by Gareth
3
Melbourne in a morning
Can a city have a personality; and how do you gauge a city's personality? It might seem like an odd question but like a person's personality, the vibe of a city can attract or turn you off a place; so it matters.
I think that a city can have a personality and usually find myself subconsciously accessing a cities character when I visit or when I leave, just like meeting new people at a party.
Las Vegas for example is extrovert, gregarious and shallow.
San Francisco is creative, relaxed, open and caring.
Sydney has a bit of a superiority complex, conservative but still fun.
Tokyo is, well quite frankly Tokyo is insanely energetic and an innovator.
Unbelievably despite living in Australia for 3 years and loving my food I've never been to Melbourne (hangs head in food shame).  So when I had a brief stop in Melbourne last weekend for work I took time out on Saturday to explore and get to know Melbourne's personality at grassroots level; the markets.
Rather than languishing in the plushly appointed Sofitel I got up early and headed to the South Melbourne markets for a spot of brekkie. First thing that I noticed – despite being 9am on a Saturday the city was quiet yet the tram was prompt and the fella who sold me my pass was a friendly chatty sort.
The obvious choice for petit dejuner was a couple of dim sims -large pork and cabbage steamed dumplings with lemon juice and chilli sauce. I had read mixed reviews about the South Melbourne market's Dim Sims (locals not happy that they had significantly reduced in size and out of towners claiming how delicious they are). I personally enjoyed them and had it not been for the wide range of other goodies offered by the market would have eaten my fill. They also had a constant stream of punters and well wishers  – always a good sign.
Hunger pangs quashed for now, I stumble upon the golden nugget of the South Melbourne Markets; Georgie's Harvest.  They are a traditional Melbournian grocer and sport the nifty tagline of 'All that's good from the ground'. The store is decked out in timber and eucalyptus branches adorn the ceiling. There's a wholesome goodness about this store from the earthy aroma to the stunning variety of potatoes, garlic and other produce they sell.
The owner Georgie Dragwidge runs the store with her husband Michael; both of them are incredibly passionate about the produce. Their range of the humble spud is wonderful, you're not talking about nameless varieties labeled boiling potato or roasting potato. And whats more they know all of the farmers who grow these wonders! Now the garlic at Georgies is pretty special, Michael took the time to talk me through the different types of garlic, the growing season how they are harvested and dried. Georgie and Michael are true food heroes! My only criticism is that they aren't in Sydney.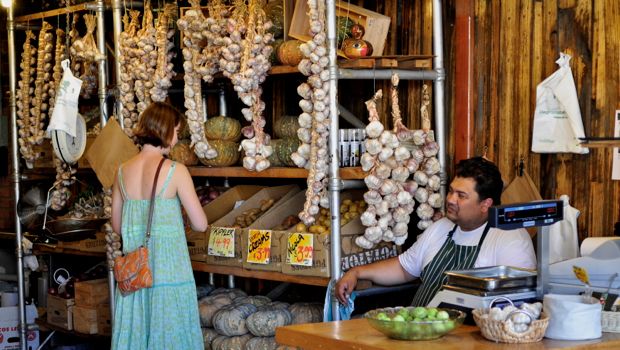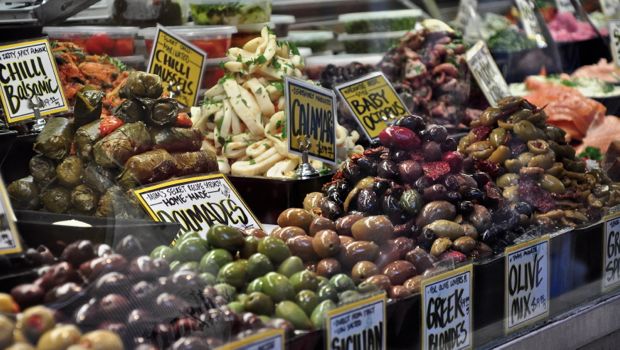 I spend the next hour munching my way around different stores but I won't bore you with lame Instagram photos of half eaten gourmet pies, gelato, salami and bread.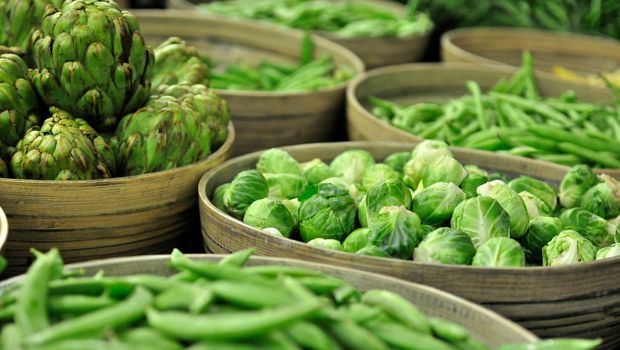 On my way home I ducked back into Georgies to buy some garlic, including some interesting smoked garlic that sounds like its been smoked in a hangi. The cloves are soft and moist almost like licorice and taste fabulous – perfect for an onion tart with goat's cheese.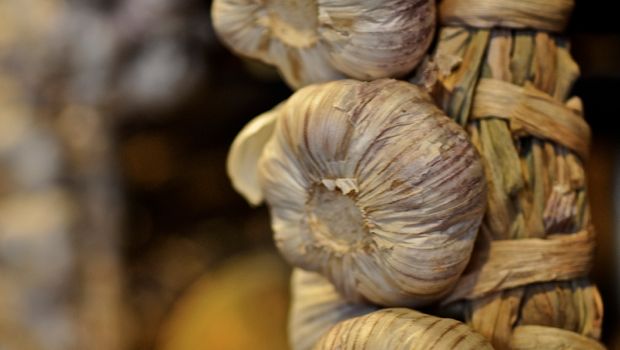 Next stop Victoria Markets; touristy springs to mind but it's still well worth a visit. The air in the deli hall is stifling, not because of the cheese but the 34degree heat.  The choice of dairy and salami remind me a little of La Boqueria in Barcelona. The lack of a chillibin was the only thing that prevented me boarding my return flight laden with cheese, pate and cacitore.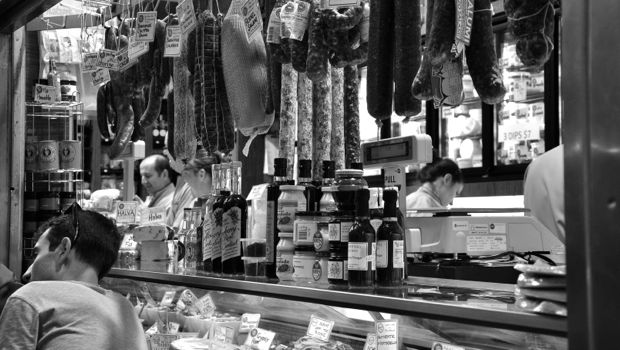 My last hour or two was spent wondering the laneways, sipping cool drinks and finding shade so I didn't spontaneously combust in the sun.
It's in the markets; cafes, bars and even the architecture I find you get a sense of a city's personality. Get out there, talk to people, ride the public transport. What's the attitude of the city folk, is the public transport on time, what are the opening hours of businesses, what's the food scene like, is the artwork large commissioned corporate pieces or edgy street art, nightlife and safety? This all contributes to how a place feels.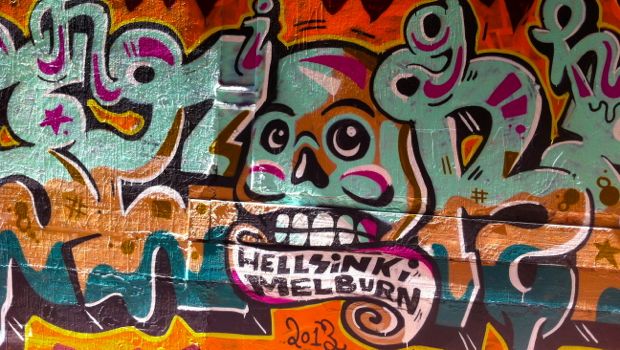 Melbourne for me was very different to Sydney; in fact it had more in common with San Francisco. It's laid back, unpretentious, and comfortable being itself (that's what's really cool). It didn't try too hard, was open and friendly. I loved it. As Arnie would say "Ill be back".
Do you think a city can have a personality and if so how would you describe the personality of your city?