Reviews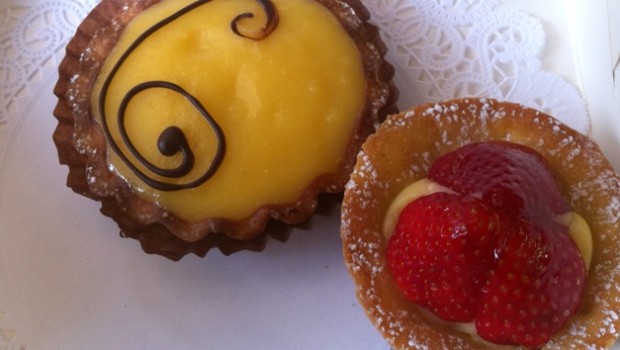 Published on March 27th, 2011 | by Gareth
4
The Quest for Posh Cake – La Banette
The quest for posh cake was back on this weekend. Unlike previous attempts to find the grail that I hold true French Patisseries to be, this time I feel I have found a real gem and not disappointment.
We took a trip to Glebe this weekend originally looking for authentic Spanish fare for the evening's paella. A brisk 30 minute stroll stirs an appetite that can only be satisfied by a bakery.  A friend had mentioned about "some French bakery in Glebe" so I had to sniff it out.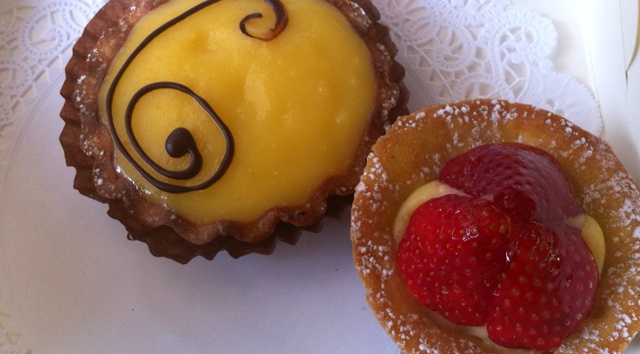 At the Broadway end of Glebe Point Road we find La Banette – patisserie and boulangerie. Immediately I notice the locals boiling around the counter as they order their coffees and treats to nibble on, always a good sign. At the entrance of La Banette I am teased by fleeting glimpses of baskets laden full of golden flaky pastry goodies behind the glass counter as people move in the queue.  Palmiers, brioche, pain au chocolat, almond croissants and lines of dark oak coloured fresh loaves of every imaginable shape and size. The rich, bitter aroma of fresh coffee pierces the warm heady smell of fresh bread.
Being English we join the queue in an orderly fashion that is until I spot the patisserie counter strawberry tarts, citron tart, éclairs, mille-feuille, petit fours, I think I even saw some madeleines. Suddenly I feel that excited indecisive rush that I used to have when I went to the sweet shop as a kid. My eyes dart from one end of the counter to the other.  It's time to choose. Just after the order is placed I notice the beef bourguignon pies damn it I could murder a fresh pie. But it's too late so I save that experience until next time.
The deep filled quiche or gay man's pizza we order is supremely tasty. The spinach and bacon egg mixture is rich, hot and satisfying and a perfect brunch companion.
The pain aux raisin is a spiral of butter pastry with raisins and a confectioner's custard in the folds of the spirals, baked with a sugar glaze. It's so good I almost miss the photo opportunity as it is wolfed down.
The quiche was pretty filling but there is always room for a petit four. These are dainty wee cakes traditionally served after dinner. They have a shallow sweet pastry shell that is filled with cream or confectioner's custard that is then topped with fresh fruit and given a sugar glace which gives a gloss finish that enhances the fruits bold colours and almost makes it sparkle. More importantly it tastes divine, I immediately want another but on seeing my hungry eyes everyone guards theirs. Spoil sports.
Among the guarded pastries is a citron tart, again sweet pastry case but filled with light lemon confectioner's custard. I am told it was 'even better than it looked'.
Coffees were good and for the haul of goodies the bill of $23 is pretty reasonable, especially when I consider the quality.
I shall definitely be returning for a beef bourguignon pie and to extend my petit four tasting.
La Banette
18 Glebe Point Road
Glebe
Tel: 8095 9688