Reviews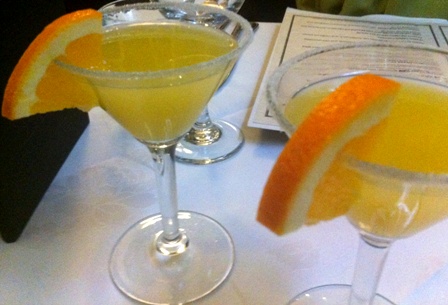 Published on July 15th, 2011 | by Gareth
2
Little Snail Restaurant
Group buying has been something of an online craze in Australia and New Zealand in the past year, with some sites growth in users outstripping Google. Bare with me, this isn't a post about the latest nerdy thing happening in cyberspace I will get to the food part shortly.
For those of you asking right now "what the hell is group buying" let me explain. Actually you are probably asking someone to stick the kettle on because you are already intrigued right? Okay perhaps not. Anyway back to group buying, basically they use a simple model whereby they offer a deal from a business. This can include things like retailers, spa salon, gym or in this case a restaurant.  The offer is generally at least 50% discount, great news for the customer! To make sure that there is something in it for the business they set a minimum that they have to sell before the deal is activated.  You as the customer select and purchase the deal that you want on the group buying site. You get charged when the deal is activated, which is triggered as soon as the minimum quantity has been sold. The customers are emailed a receipt docket that they in turn exchange at the business for their deal, i.e. the meal or whatever they purchased.
I have been meaning to give these a whirl, having subscribed to group buying site Our Deal some time ago. When I saw an offer come through by email for a local restaurant (The Little Snail) that I wanted to try I decided to give it a whirl. The process of buying the deal online was pretty easy. It provided details of the offer, discount, the value and terms up front and the purchase was set out in intuitive steps. All that was left to do was make a booking and print of my wee ticket. So easy even my computer challenged mum could have done it relatively painlessly.
As the offer was not valid on Saturday nights (obvious reasons) we grabbed an early booking last Sunday. Armed with my ticket ($59 for a 3 course meal for two –usually $139) I wasn't sure what to expect but was looking forward to a relaxing evening.
Little Snail is opposite Pyrmont Bridge, the Pyrmont side at the foot of some tasty serviced apartments. In we go, looks nice inside and we were greeted by a friendly French accented waiter. I gingerly waved my voucher like some doofus tourist on a guide tour, he just smiled and informed me to present it at the end of the meal and showed us to our table. I was pleased with the table as it was beside the fish tank, always so relaxing, looking at fish swimming about, just like watching an open fire.  Authentic French music was playing I think it was Charles Aznavour.
He then brought us an aperitif to sip whilst looking at the menu. The deal we had opted for was 3 courses, starter, main and dessert x 2 plus the aperitif. Any sides or drinks were extra. The menu is a French inspired bistro style and energised appetites.
When the entree arrived I was encouraged. The presentation was good and portion size was generous, in fact I couldn't finish the pate. The duck liver pate was nice enough, the date chutney was great and the port vinaigrette set it off perfectly.  Nina tucked into the vegetarian crepe and Breton sauce with zeal. Mushroom, leek and cauliflower puree that filled the crepe, sounded a bit like something you would find in the baby food aisle, it tasted good though.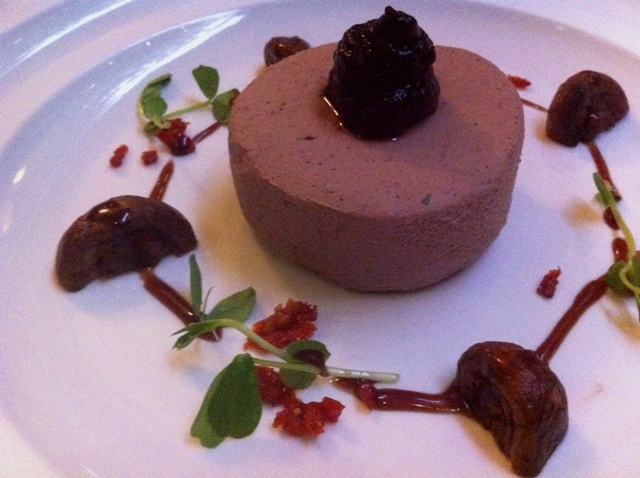 The Chicken roulade that Nina ordered for her main was like the starter, well presented and a good portion size. The Madeira sauce was a little on the sweet side. And the baby carrots were a bit cold. The salmon on the seafood platter (that I ordered) was beautifully cooked, opaque with crispy skin. The calamari were a bit inner tube like, mussels tasted good but were cold (not chilled though). The soft shell crab was crisp; the accompanying sauce I think was tartar which didn't sit well with the sweet chilli sauce next to it.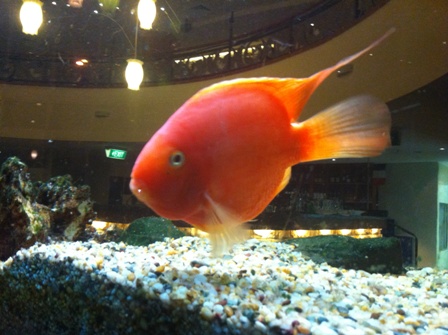 The sticky date pudding, though not very French looked great and gave me food envy when I tried it. I opted for the banana liqueur crepe with marscarpone, strawberry compote and chocolate sauce. The crepe was similar to a Chinese style crepe and was served chilled, which having fond memories of hot sweet French crepes was a little disappointing, but then I am English so it's expected that I whinge isn't it?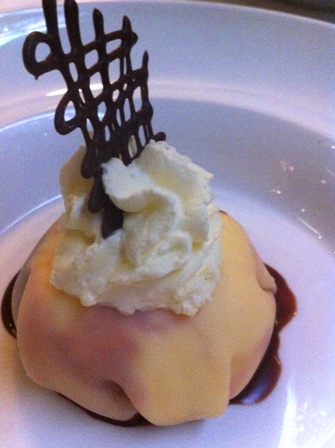 All in all I found the deal to provide good value. It also encouraged us to try a restaurant I would perhaps have taken another year to get round to trying. I now check my Our Deal emails a little more frequently.
Little Snail
50 Murray St
Pyrmont
Sydney
www.thelittlesnail.com.au