Reviews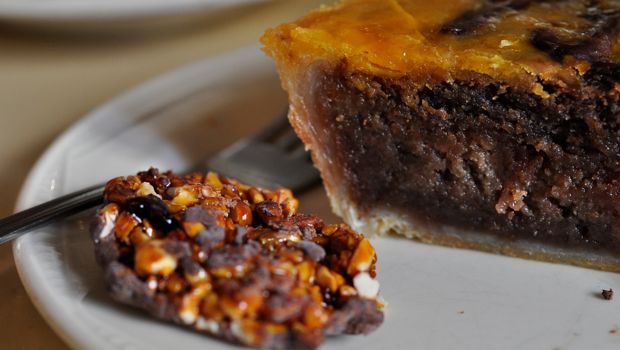 Published on September 30th, 2012 | by Gareth
2
Posh cake at Caelum – Barcelona
I think that most people would agree they harbour an inner desire to tread a fantasy career path. For some this is a whimsical escapism like 'assassin with a conscience' – you know who you are. It could also be a serious career that you would like pursue but inertia or fear prevents you following. But for many the fantasy job originates from what you wanted to be when you were a child. When I was a wee nipper I wanted to be lots of different things when I grew up, it changed on a weekly basis and included a stuntman, an explorer, one of Jacque Cousteau's divers and an archeologist.
When I visit a city for the first time, particularly one with a history as rich as Barcelona I think that some of my fantasy roles (archeologist and photographer) take control. I become so busy exploring ruins, architecture and museums that I abandon the rumbling call of my stomach as it screams out for sustenance despite the assault on my senses from street food vendors. This we know is crazy talk for a food lover.
 However when I visited Barcelona I couldn't be so selfish. Exploring with my mother and her chap Barry meant frequent rest and refreshment stops as being older they felt the pinch of the midday Catalan sun. Not a bad thing if you get to eat and drink right? After a little research I discovered an old teashop called Caelum that had a reputation for pastries – the quest for posh cake goes to Spain. Caelum aside from being a star constellation means the heavens (and the sculptures chisel) in latin.
Caelum was the perfect place to take mum despite being quite difficult to find – hidden in a maze of old narrow streets. The exploration walk to Caelum was fascinating as it's located in 'El Gothic' – the historic Gothic quarter. It felt like little had altered in 200 years and we saw some beautiful architecture on the way. Once inside Caelum the brick, stone and cream wooden decor reminded me of an English teashop. In medieval times it was a Jewish bathhouse. Back to the quest, when I saw the cake display I felt like doing a victory dance complete with fist pumps in the air – but I didn't because this was a 'civilised' establishment where people talk in polite hushed whispers and the average age of the customer was about 60. Plus mum would have likely told me off.
Predictably being English we all order pots of tea, come on it is a teahouse so it would be rude not to. The cakes are not made on site in fact they are made by nuns at convents all over Spain. Great, we could gorge on cake and because nuns had baked it that meant it was sin free.
The cakes at Caelum are all traditional Spanish recipes and almonds are the bases for many of the cakes either in ground form or as marzipan. I think I was tortured with traditional English Christmas cake as a kid and have hated marzipan ever since. That ruled out a few options, plenty more to choose from though.
The acorn and chocolate tart was by far the most interesting. Acorns are rather bitter but when roasted, ground and mixed with chocolate they took on a new dimension that I liked. It was pretty dense (perhaps not best for summer), very rich and lightly cloying on the roof of my mouth. Went very well with black tea.
The almond shortbread was delicious and so crumbly. Mum tried a Florentine which though quite sweet was the lightest of all the desserts.
 The fig tart was also very dense and rich, so rich that we couldn't finish it. The consistency of the fig filling was similar to the chocolate and acorn tart. I think that it would have gone really well with a slice of firm mature cheese or just a big dollop of crème freshe.
The apple and sultana cake was perhaps more familiar dessert territory. The thick sponge with generous amounts of sultanas and thin slices of soft moist apple reminded me of the cakes my grandparents baked. Served with cream it was a close second to the acorn and chocolate tart.
I wanted to try the Cortadillo de Cidra (angel hair pastries) but ran out of room. They are shortbreads with a filling of fine strands of candied melon peel, topped with toasted sesame seeds. Sounds like a future recipe post for Humble Crumble.
Caelum is well worth a visit but if I was to go again, I think that I would wait until winter and make it into an afternoon tea. Spanish cakes weren't really in the same league as French posh cake or pastries but they are good nonetheless especially if you are an almond fiend.
So what's your fantasy job?