Reviews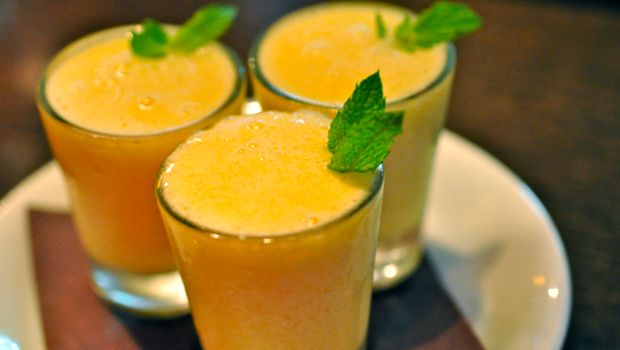 Published on August 10th, 2012 | by Gareth
Magnolia – Barcelona, Spain
If you ever get the opportunity to visit Barcelona I seriously recommend that you skip room service, get out of the hotel and sample the restaurants. In addition to an excellent food market, Barcelona is blessed with plenty of good eating from casual tapas bars serving an array of light eating to a la carte style dining.
I love paella, especially seafood paella but after one meal on the tourist mile of Las Ramblas I wanted to stretch my experience of Spanish food in Barcelona beyond the stereotypical dishes. I get pretty enthusiastic about Europe's regional food. Discovering produce such as cheeses, pastries and wine that is unique to an area's climate, geography and farming for me is one of the biggest attractions to travel. Move over boring homoganised vacuum packed cheddar 'available at all good supermarkets nationwide', hello something sexy, unique and Catalan in style.
After a little research and a chat with hotel reception, we are on our way to a restaurant called Magnolia. It's located in the middle of the gothic quarter, part of old Barcelona.  The décor is modern and clean with the buildings original old timber beams seamlessly blended into the overall trendy look and feel. It has a nice warm atmosphere, which is so often lost with slick modern and minimalist design. The menu is contemporary mix of Spanish food, local ingredients with ideas and the odd ingredient pinched from around the world.
Charcuterie (cured meats for non food nerds) is big in Spain, particularly in Catalonia. Interested to see how it compared with it's British and French cousins I ordered a blood sausage cannelloni with apple and ocumare chocolate powder. The cannelloni was more crepe than pasta, the blood sausage or black pudding was stuffed inside minus skin then served on a bed of bitter sweet chocolate dirt then drizzled with an intense coulis style apple sauce. The result was the best starter I have tried in several years, brilliantly complimentary flavours that were as close to perfection on the palate as it gets.
When you think gazpacho you tend think of cold tomato soup. But like most dishes there is more than one variation. The dark fruit gazpacho was light and refreshing, seasoned with simple herbs, ginger and sesame it brought out the savoury qualities of the fruit and wasn't any sweeter then a tomato or red pepper, ideal for a balmy Barcelona evening.
My mum ordered the teriyaki cockles for a starter and it was a generous portion that arrived, bathing in delicious sauce.  Granted teriyaki sauce is about as Iberian as kippers but Barcelona excels with fresh seafood.
For mains I opt for something a little lighter, though had I known how good the blood sausage cannelloni was going to be I would have asked for it as a main. Did I mention my starter was the bomb? I had a cod tartare with lime, which has a lot of similarities to a ceviche. It was attractively presented and light and tender as desired.
The chilli marinated chicken with provolone cheese and toasted bacon foam proved a hit with Mum and Barrie though I think they were a little puzzled by the idea of a flavoured foam, possibly one step too 'fluffy' for them.
For dessert I stayed with the coconut and lime flavor combo and had a coconut panacota with pineapple sorbet and lime sugar. This is a dessert of kings, the lime sugar was great and reminded me a little of apple sours or sherbet. The panacota, like my starter I couldn't get enough of.
Although the chicken was such a filling dish Mum couldn't manage dessert she easily found room for the mango vodka slushie shots. In fact given the chance I reckon she would have had a few more but I thought the other dinners wouldn't appreciate my mum singing and dancing on the bar so we depart before she tries her hand at flamenco.
In summary although Magnolia didn't have local dishes like suquet de peix or crema catalane, it was my favourite restaurant of all those I tried in Barcelona. The menu was well thought out, the décor was subtle but unique. The staff were amazing and being that we ate a little later than the locals they could spare time to chat which was nice. Value for money Magnolia was incredible, (under 100 euros for 3 courses for 3 people plus a bottle of wine).