Chicken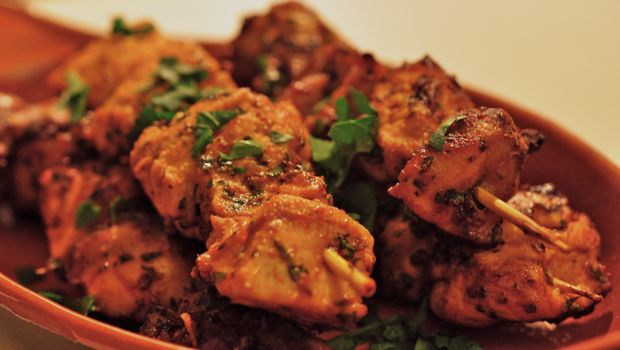 Published on October 28th, 2012 | by Gareth
1
Chicken paprika pintxos and Segovia – Spain
Exploring the central Spanish regions of La Mancha and Castilla Y Leon is often overlooked; which is a shame as it's a beautiful part of Spain rich in historic sites. In August the land is scorched by the fierce midday sun making the hills sunburnt orange that match the terracotta roofs of the houses.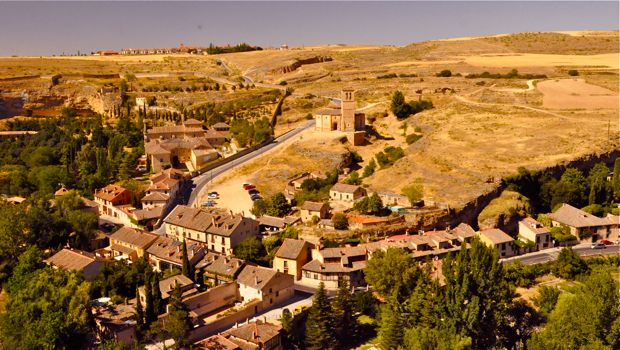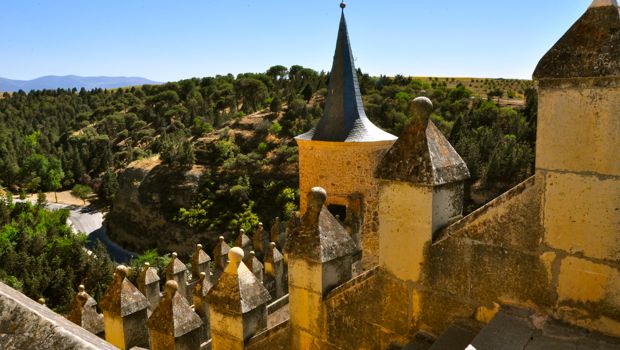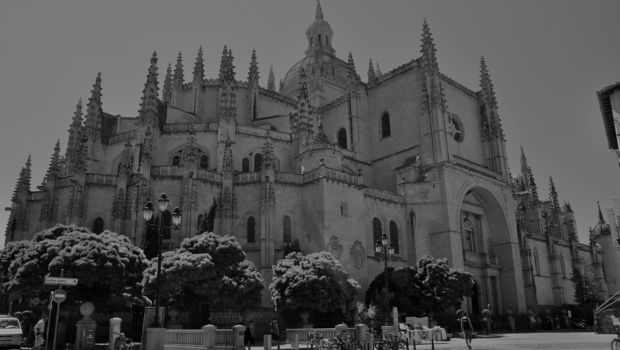 One of the most impressive cities in the Leon region is Segovia; an old town perched on a high rocky outcrop. Segovia features a spectacular 500 year old gothic cathedral, a soaring stone aqueduct that was built by the Romans nearly 2000 years ago and fairy tale castle that towers over the city and provide an impressive view.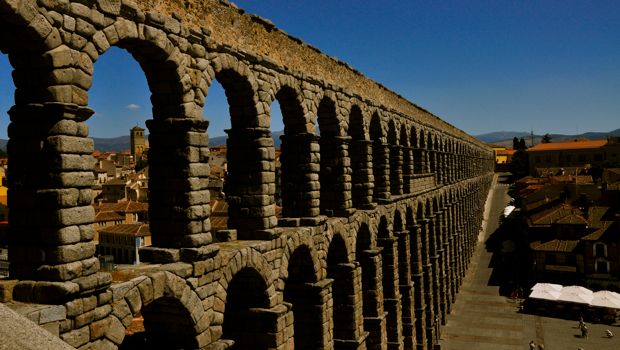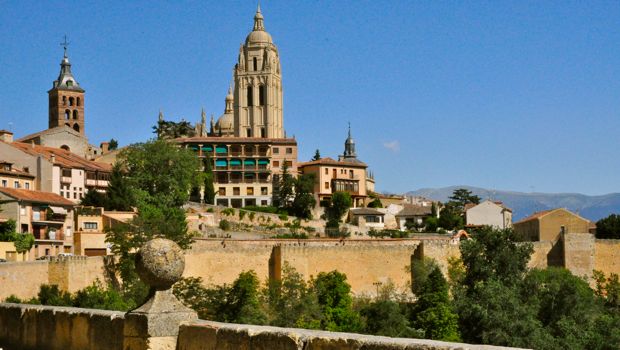 Of course all the site seeing makes you hungry, but the 30+-degree heat tends to stifle the appetite a little, cue tapas and pintxos! These small lovingly prepared dishes are the perfect companion to a cold beer and a weary traveller. Up until my trip I had never heard of the term pintxos; basically it means pierced, snacks on sticks. Does bar food get any easier or tastier?
Back in Sydney town I wanted to recreate some of the flavoursome snacks I ate in Spain, particularly the pintxos. So after a good read through Movida Rustica (Frank Camorra and Richard Cornish) I found a recipe for adobo de pollo – or chicken skewers marinated in paprika and oregano. And here it is, savouries don't get much simpler.
Preparation time: 10 minutes plus 1 day or overnight to marinade.
Cooking time: 10 minutes
Ingredients
1kg chicken thigh's – chopped into bite size pieces
2 tbsp. smoked paprika
1 tsp. dried oregano
1 tbsp. cumin powder
1 tsp. sea salt – ground
2-4 cloves garlic – minced
3 tbsp. fresh parsley – finely chopped
125ml extra virgin olive oil
Method
Combine all the marinade ingredients in a large bowl (the herbs, spices and olive oil). Mix together well.
Add the chicken, ensuring the meat is evenly coated in the marinade.
Cover and pop in the fridge over night or for 12 hours.
Put the meat onto skewers.
Ideally I would cook on a charcoal bbq for the extra smoky flavor. Failing this a gas bbq or even a griddle pan will suffice.
Cook the chicken skewers on the barbeque for 5-10 minutes until cooked through.
Serve hot with a cold beer or a glass of red wine.
Whats your favourite bar snack?