Reviews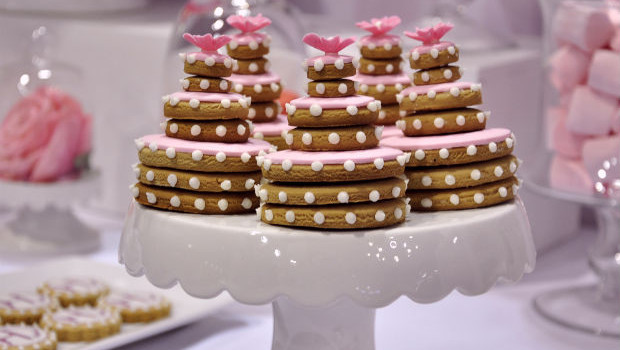 Published on March 24th, 2014 | by Gareth
4
Cake Bake and Sweets 2014
From London to Las Vegas the All Stars of baking came to Sydney, for Cake Bake and Sweets 2014, featuring a machete wielding pastry chef, alcohol laced cupcakes and some pretty tasty pies. Yes, baking is cool!
15 years ago it would have been hard to imagine a live event and exhibition dedicated to baking, especially one that runs for 3 days and has the crowd pulsing to House of Pain – The Quest for Posh Cake is rekindled.
Last year I missed out on Cake Bake and Sweets, schoolboy error with my calendar and a hangover. So, I was pretty chuffed when I was given a complimentary ticket by the event organisers. Thank you very much

Although I don't have that much of a sweet tooth, I was interested by the contrast of the line up. From Tasmania came the organic, humble style of Graham Prichard – King of Sourdough and from Baltimore USA came the flamboyant Duff Goldman of Ace of Cakes.
Other big names featuring in the line up included Taryn Mumpower and Robyn Holt (US) from the FOOD channel's Cup Cake Wars with alcocakepops (PYPBakeshop), Dan 'Cake Boy' Lanlard (UK) and of course Australia's own patissier Adriano Zumbo.
The Dessert Table Showcase and sugarcraft pieces in the Australian Cake Decorating Champs were eye catching creations.  Calling the work cake decoration, to me understates the level of skill involved, it's sweet sculpture.
What I was most interested in was the bakery theatre sessions (sponsored by Devondale). I found myself drawn like a moth to a street lamp. I picked up a few tips on sourdough from Graham Prichard, in what turned out as not only an informative but almost soothing session all about sour dough hot cross buns. Please don't confuse this with hot cross nuns or nuns buns, which I texted to a friend thanks to autocorrect. I hung around for the next session on the great Aussie Pie with Dan Lepard for more meaty tips. Despite considering myself a reasonable pie maker, I never knew that it's best to wait for the filling to cool before putting it in your pastry case. Thank you Dan, I think I may have to buy your book Short and Sweet.
In between gawping at sugar sculpture and the dessert equivalent of an auto 'Show n Shine', I also took a peek at Lifestyle's Food All Stars Theatre, featuring 'big' names. It was a bit loud and garish for me, but I was drawn in by Duff Goldman House of Pain entrance – American showmanship is definitely unique. Also helps when they're able to get a laugh from the crowd.
The show also featured a number of seminars, (I went to the sourdough bread seminar for a second slice of Graham Prichard's wisdom), paid classes, demos and a good range of exhibitors, including Nativia (relief from refined sugar).
But it wasn't all frosting heaven. As I wandered from stall to stall, I had a nagging voice in my head, cake and refined sugar aren't the best things for you health wise, particularly when you consider Australia's increasing obesity levels. Does this make it all wrong? I was consoled by reminding myself, that everything should be in moderation. Making a dessert doesn't mean you have to indulge to excess and you can always make sugar free cake.
All in all a good show and a nice way to spend a Saturday afternoon.
Do you ever get the same nagging voices in your head? And is one slice enough?