Reviews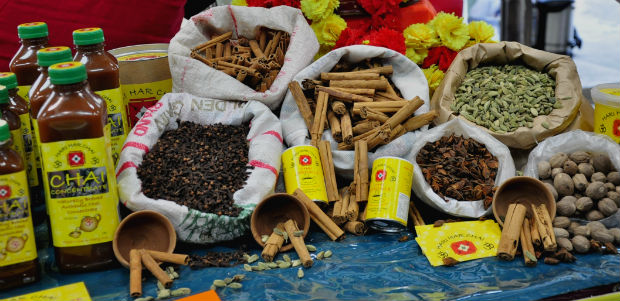 Published on August 27th, 2014 | by Gareth
2
The 2014 Sydney Tea Festival
There's something special about a nice relaxing cuppa. Tea isn't just nice; it's part of our national identity, our love affair with the hot beverage dating back to the 1660's. It also has magical powers, from calming nerves in a time of crisis to reviving the dead to giving you the strength of ten tigers.
Whether it's high tea at the Ritz in London or served at home from a favourite mug (in my case an England rugby mug), tea is a great leveller across class and age. It's something millions of Brits can still identify with, regardless of where you live; in fact Britain consumes around 165 million cups of tea everyday. Although I say tea is a leveller, there's still room for individuality. My preference is English Breakfast or a straight Assam always black and seldom with sugar, Nina on the other hand is fond of hot tea coloured milk.
 Of course, we Brits can hardly lay claim to this herbal infusion, the Chinese beat us to the punch by about 1,000 years, followed by the Japanese.
By now you get that I like tea, right? So when friends who are the owners of Perfect South (Aussie grown green tea) said they were co-organising the Sydney Tea Festival, I was there in my best flat cap lad!
Initially I didn't realise it was a 'specialty' tea festival and in truth when I did, I hoped it wasn't going to be a bunch of fruit teas. You know the sort that I'm talking about, brightly coloured brews with delicious jammy smells, that invariably just end up tasting of hot water. Disappointing.
I wasn't perhaps the usual demographic (not being a hipster or female), any misconceptions about specialty tea were dispersed within minutes of walking around the exhibition, (held at Eveleigh's Carriageworks). There was a bevvy (pun intended) of artesian producers, truly passionate about their produce. And unlike afore mentioned fluffy fruit teas, all the tea that I tried was gifted with balanced flavour and delicate aroma's. I was impressed by the variety and the quality of the tea plus the turnout, (5,000+, not bad considering it was raining cats and dogs).
Stand out favourites were, (slight bias), Perfect South's green teas plus their refreshing lime & coconut blend, Chamellia's English Breakfast and Hari Har Chai balanced chai. I hoped to get scones and jam, but the queue was 2 days deep, so I settled for crepes and amusing myself at the Mr T tea cosy. I left feeling thoroughly restored, (and tea'd out). In fact I blame the relaxing state I left in, for my tardiness in writing this up.
All in all the Sydney Tea Festival was a great little big event that I'm sure is set to grow for next year.