Reviews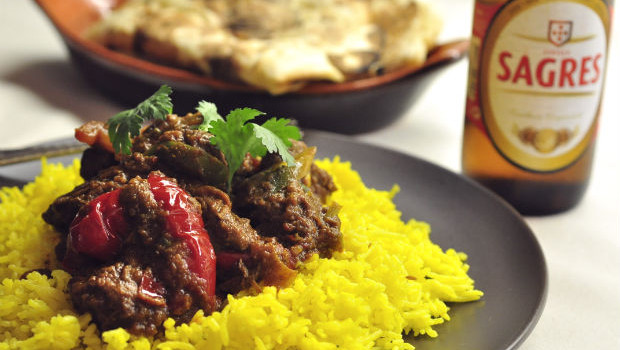 Published on September 5th, 2014 | by Gareth
0
Friday night takeaway with Menulog
Relaxation means different things to different people and even at different times. During the week I like to unwind at the gym or yoga, but come Friday I'm far less virtuous.  Back in Britain (when I was a lot younger), I'd go to the boozer for after work drinks and a natter. These days, I put more emphasis on spending time with loved ones.
But, even the most relaxing evening needs sustenance, like most people, there are times when I don't want to cook (even though that in itself I find relaxing). Which is why one of the best Friday night wind downs is takeaway.  I actually look forward to ordering a takeaway on Fridays and kicking back over a movie.  Minimal effort required, no washing up and its quick. Takeaway isn't always the healthiest of options but once a week is okay. It's all about balance.
Of course even takeaway has drawbacks, ordering and pickup can often be a source of hassle. Which brings me to a site I was recently introduced to, Menulog.
Order your favourite takeaway online from a huge choice of restaurant's get a SMS confirmation and delivery. You can even order a bottle of wine at the same time. What's more a lot of the restaurants offer some cracking specials (I received a 25% discount on my first order at Nawaz Flavour of India). Initially I had reservations (pun intended), about delivery time as there were a few average reviews and I was ordering at 7.00pm on a Friday. Needn't have worried, confirmation text said 1 hour; I received a piping hot Jalfrazi curry in 52 minutes. Being a bit of a nerd, I couldn't resist taking a few screen grabs to share how easy it was.
There's a lot of mediocre Indian restaurants in Sydney plus a few bad ones too, the food from Nawaz, was really good and I'd definitely recommend their takeaway, (haven't visited the restaurant so cannot comment re: eating in). Good sized portions, (we had leftovers from our relatively small order). Great flavours, tender meat and not too oily.
Am I one of the last people to find out about this site? If not, I recommend it for aiding relaxation and stress relief. How do you like to relax?