Reviews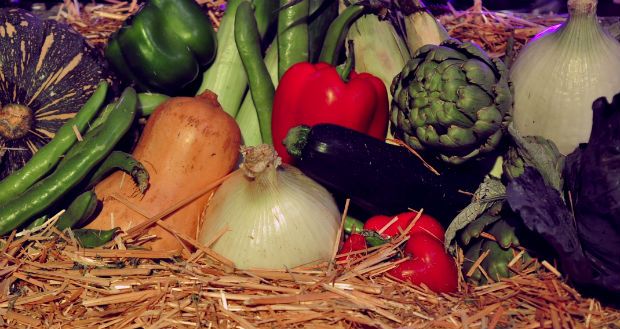 Published on November 16th, 2014 | by Gareth
0
Addressing food wastage over dinner by Jared Ingersoll
"40% of the food produced globally gets lost or wasted and consumer education is key to turn this around".
This was one of the key messages from Berry Marttin, a senior board exec for Rabobank.
Last week, as a Rabobank employee, I had the opportunity to attend their F20 summit. The purpose of the event was to bring together food industry leaders to discuss solutions to ongoing global food security and sustainability ahead of the G20 summit agenda. Setting an example, the event was capped off with a sustainable 'Tastes of the Harvest' dinner by Jared Ingersoll, more on that later.
Reducing food wastage is something that I'm passionate about and 40% is a staggering figure. The second part of Berry's message made me think, food bloggers have a fantastic opportunity to contribute to this consumer education.
I'm not suggesting ditching the food pics, recipes and reviews for soap boxes and classes; but we do have a part to play. Imagine how many people could be fed and consider the reduction in methane emissions, (from food decomposing in landfill) just by halving the food wastage?
Australia for example, throws away approximately 4 billion tonnes of food every year, which is the equivalent of over $1000 of food per household. The UK is estimated to waste around 15bn tonnes of edible food. Given that most people own a fridge and a freezer these days, there really isn't an excuse for food going off.
There are three stages where food waste tends to occur; farm gate, production and consumer. It's the consumer stage, where we can all make a difference.
Key causes of food wastage in your home:
Over buying
Poor food storage
Lack of understanding over expiry dates
Sheer laziness, sometimes it feels easier to reach for the takeaway number than cook that piece of chicken in the fridge
The good news is, there are some very simple and practical steps that we can all take to tackle this problem:
Make a weekly meal plan, this helps make sure you don't end up with too much.
Write a shopping list, set a weekly food budget and stick to it.
Store food correctly, I'm going to start including food storage tips in my recipes, I also recommend checking out Lovefoodhatewaste
Talking of events, conferences can also waste a lot of food as a result of over catering. Pleasingly, Rabo walked the talk by bringing in OzHarvest for the Tastes of the Harvest dinner. Following the dinner, OzHarvest promptly distributed anything left over to those in need in Sydney.
Now being this is a food blog, it would be poor form if I didn't share some pictures from this dinner. Aside from everything tasting incredibly good, (well done Jared Ingersoll and team), I loved the fact that they used so much sustainable and organic produce, much sourced locally.
The dinner, held in one of the carriageworks hangers, had a real farmers market feel. The food was set out on individual stands that encircled long communal benches and tables.
First stand I hit was Jared Ingersoll's Real Food Projects 'Barrel & Beast' spit roasted moorland biodynamic Texel Lamb with a chermoula salad in a tasty Hokkaido bun
The southern fried pigs head with pickles, might sound a little adventurous for some; but those that did have a go…. Crunch on the outside, delicate like satin, sweet and a tiny but gelatinous on the inside. I went back for seconds and thirds. Easily my favourite.
Staying porky, the pork belly poached in wakame broth and daikon by Phycho Food Co lived up to expectations. Had seconds of this.
The next stand I visited was Agape, an organic restaurant serving Gundooee grass fed wagyu with native pepper & wattle seed crust. Cooked to perfection, tender and bursting with meaty flavour.
Cleanfish Australia offered Lakes & Coorong Mulloway with pea and mint mash. And boy, was it good. If I weren't almost full, I would have had seconds of this too.
Last but not least was dessert and cocktails (cocktails from Trollyd). The dessert in the form of 'dirt & weeds', a fairtrade chocolate mousse with raspberries, organic mudgee hazelnuts, topped with nitro nori ice cream. Created by Studio Neon, it was a perfect finale.
The event certainly impressed, the key out take for me was; if we don't all change our behavior, it will only become harder to feed the world's population (already in excess of 7 billion). But if we do; our pockets are going to be better off for a start and there will be less landfill contributing to dangerous methane emissions. Whilst a many of the food security issues discusses during the event will be dealt at government and industry level, what ends up in your bin is your responsibility.
We all have the power to make a difference, the question is, will you and when?