Reviews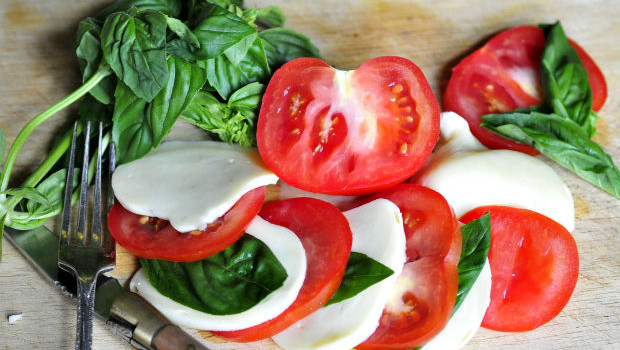 Published on May 31st, 2015 | by Gareth
5
Making mozzarella cheese with Marly
I'm finally breaking my blog post drought with a review of one of the more interesting food classes I've experienced.
A few weeks ago I attended a mozzarella making class at Salt Meats Cheese in Alexandria, Sydney. I'd finally got around to using my gift voucher and I was all booked in on one of the many weekend cooking classes they run, (a birthday present from the Rabo Digital team – thanks chaps!).
Learning to make cheese seemed like a natural progression from sourdough and various pickles and chutneys. It also made me feel a bit scientific, (I used to love experimenting with my chemistry set as a kid).
I was the first to turn up, (I hate being late, makes me feel anxious). Now usually when I turn up early to work related training sessions, I pretend to be busy on my phone reading emails. Sometimes I even make quizzical expressions, as if reading something incredibly important. Everyone does this, right?
On this occasion however, I got talking to our teacher Marly, a passionate home cheese maker who like myself had taught herself to make bread and chutneys. And like me, found a certain mystique about the science of making cheese.
Turns out, with a few basic skills, ingredients and equipment, you can soon master most of the fresh cheeses. We were learning to make mozzarella cheese, but the process and ingredients for making feta, ricotta, mascarpone and even haloumi is very similar. Hello squeaky cheese on the griddle!
We started the class with a bowl of curd, (one that had been made earlier in the interest of time). However for the next hour Marly, talked us through the entire process with passion and energy, starting with fresh un-homogenised milk.
We added diluted calcium chloride (because pasteurisation actually breaks down the calcium, which is what binds the curd together). Miss this out and your cheese yield is likely to be considerably lower.
Add citric acid, again diluted in a little water. Make sure you use spring water, because the chlorine in tap water will screw things up.
Next step, was to heat the milk to 32degrees and remove from the stove and stir in the rennet, a live enzyme that curdles the milk by helping the proteins bond. Pop the lid on the pan of milk and set aside for 15 minutes. After which point you're ready to cut the curd into cubes (in the pan).
After making slicing, heat to 42degrees, pushing the curds around the pan to distribute the heat. Separate the curds from the whey by straining through a cheese-cloth (or a clean tea towel over a colander). Don't ditch the whey, as there are lots of uses for whey and it freezes.
Up until this point, it was all very much learn by demonstration, so we understood how the curds were formed. The next step however was a whole lot more interactive.
We donned very sexy food safety latex gloves, double glove for safety (or pleasure depending on how you look at it). Then poured boiling water over the bowl of drained curds. After 40 seconds to a minute, plunge your hands in the water and form the curds into a ball.
This is where things got tactile, stretching the cheese. The 'molten curd ball' was about 80degrees at this point, hence the need to double glove. Stretching the cheese breaks down the lumps to produce a smooth mozzarella, it also makes for some great kitchen action shots. The trick is to avoid overworking the cheese, (otherwise it becomes tough). This is easier said than done because, despite being hotter than the exhaust of a space rocket on a summer's day in Death Valley, the process of stretching the cheese is pretty compelling.
Once stretched and folded on itself, you squeeze and pinch off portions. The Italian word for this action is mozzare, which is where the cheese gets its name from apparently.
The fresh mozzarella cheeses are then plunged into a bowl of chilled 10% brine for 10 minutes, this not only sets the cheese, but also gives it flavour.
The class lasted an hour, which is enough time to go from milk to pizza. It was not only interesting, but incredibly satisfying. The courses use of ingredients and equipment from the Mad Mille 'Italian' cheese making kit also made it more accessible and practical post class to have a go yourself. It's also a handy marketing opportunity. The kits retail for about $30-$40, which I bought. I'll let you know how I get on with mine.
At the end of the class I walked away with four tasty mozzarella cheeses, (three made by moi and one buffalo mozzarella cheese as a gift from Salt Meats Cheese).
The two golden rules I learned, were the fresher the better when it comes to milk for cheese and like baking, it's all about precision. So make sure you measure and measure accurately.
In case you're wondering what I did with my mozzarella, well some ended up on homemade pizza naturally. The rest though was used for a simple Insalata Caprese, first pic above. Which for anyone who hasn't tried it, is fresh slices of mozzarella, ripe tomato, large torn basil leaves, virgin olive oil and a light seasoning of salt and pepper. Simple, yet delicious!
Salt Meats Cheese classes – they also sell cheese making kits
41 Bourke Road, Alexandria,
If you're looking for an alternative (and broader) supply of cheese making supplies including kits and recipes, (items also sold separately, so perfect if you need to replenish or want to customise your kit), take a look at Marly's website:
http://www.omnomcheese.com/
Check out her mozzarella making video too.
Happy cheese making!