Reviews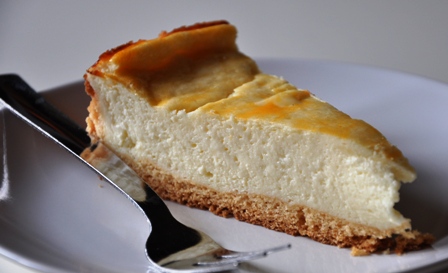 Published on August 8th, 2011 | by Gareth
6
The Bake House German bakery
I set myself an experimental cooking challenge over the weekend. I was filled with glowing enthusiasm at the prospect of having something quite interesting to share. Alas for a number of reasons it was not to be, the experiment proved to need further work.
To consol myself I went to a new café that has recently opened in the neighbourhood. I was a little sceptical as it was in the DVD store, however it is a German bakery so the promise of sweet pastries overruled.
Anyone who knows me will agree I give the Germans a bit of stick, often making them the butt of a few jokes. There are three products of Germany that I don't joke about though. The first is their football team, too often has their efficient and precise skills crushed England's dream of world cup glory. Then there is their beer, I am a huge fan of the British pint of ale (yep the room temperature stuff ) but  confess to enjoying the odd stein of Lowenbrau. The third thing that the Germans are pretty deft at (though still not as good as their French counterparts in my opinion) is pastries.  The Germans have a sweet tooth and have given the world some wonderful sweet treats like strudel, black forest gateau and gingerbread houses.
The Bakehouse German bakery, unassuming on the outside, in fact too easy to miss is located on Harris Street, Pyrmont. The owner a friendly fellow is softly spoken and ready to talk baked goods as readily as Brits talk about the weather. A trio of pastries are ordered and some excellent coffee, served 'Euro' style, black and uncompromisingly full in flavour.
The first cake is a traditional bienenstich, it has a sweet pastry base with butter cream and topped with caramelized almonds. Tastes as good as it sounds.
We also order kasekuchen, this is a type of cheese cake made with sour cream and sugar. The texture is smooth and mouthfilling. Unlike most American style cheesecakes its not topped with fruit or chocolate. I like the uncluttered simplicity of this pastry.
The third and final (and definitely my favourite) of the cakes isn't actually German at all. It's pastéis de nata or Portuguese custard tart. For those of you not fortunate enough to have tried one of these yet, change that and soon. Soft rich vanilla egg custard in a sweet, crisp  pastry base, complements the bitter dark coffee extremely well. Seldom have I tasted such a good custard tart and I am a bit of a custard tart nut so I've tried a few.
I also bought some very nice caraway seed bread that was had a slightly sweet aromotic nuttiness to it. Tasted fantastic toasted!
The bakehouse might not look as pretty as some of the cafes in Paddington but it's baking is as good as any I have tried in Sydney and I am glad to call it my local.
The Bakehouse German Bakery
313 Harris St
9660 6472