Reviews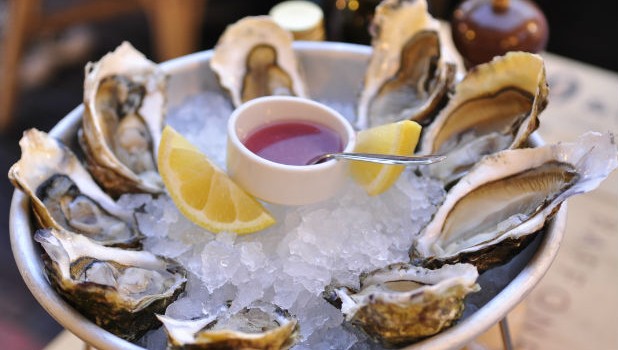 Published on August 4th, 2013 | by Gareth
3
Fratellini's Osterio del mare – Viareggio
An immoveable object meeting an unstoppable force, is a good way to sum up the language barrier that often occurs on the continent. Yes safe to say, the foreign tongue can be a problem for the English. Despite being taught in most schools, very few of us actually retain and put it into practise. A combination of largely laziness and a pinch of arrogance is the usual cause. That and only getting to 'have a go' once a year when on holiday.
This gives way to some comical scenarios reminiscent of Faulty Towers. Apparently by speaking English with say an Italian accent makes it easier for Italian's to understand (embarrassing but hilarious to watch). Last resort, speak louder and point like a three year old, which can lead to a shrug off between you and the waiter. No wonder the Eur-ope-eans think we're unsophisticated muppets.
Fortunately when it came to a Birthday meal at Fratellini's Osterio del mare in Viareggio, I could string a few words together, my sister could master a few sentences and our sommelier, Marco spoke excellent English. Which made chatting to him flow like the excellent wines he recommended. So, I left it to my sis and Marco to decide the fate of what was to be scoffed that night.
Viareggio is a seaside town in Northern Tuscany. Fratellini's is a little more up market than the throngs of pizza and pasta joints. The décor is softly elegant, the patrons are sporting handbags, suede loafers with exposed ankles, skin tight polo shirts and jumpers slung over shoulders – that's just the chaps welcome to Italy! Despite being a bit posher, Fratellini's has a relaxed and causal atmosphere, making you instantly at ease.
Tripadvisor gave them a certificate of excellence this year (unsure what this means) and they came in at number 10 out of 80 restaurants in the area. Interestingly one of the negative comments was focused on criticism of their sushi. Why go to Italy for sushi?
Down to business, the tuna tartar with fresh apple and ginger sauce was in my top 3 dishes of the night, possible the favourite. The tartar was velvety soft, almost creamy but still meaty, with a crisp, fresh sauce. Cubed.
Oysters, not a big oyster fan, but these were very good and beautifully presented.
The sea bass Carpaccio is marinated with basil and served with misticanza salad (fancy Italian mixed salad with fennel) and a sweet and sour sauce. This might not have made for the prettiest dish (in fact it reminded me of a beached jelly fish). However, anything it lacked visually was made up with flavour.
I sometimes feel that steamed octopus can be a little chewy with slight soapy after taste. This wasn't the case with Fratellini's steamed octopus with potato and tomato. Perfectly balanced with the unusual addition of a pumpkin flower pesto.
The pan-fried prawns, scallops and green beans were simple, familiar and cooked to perfection.
Probably the only non-seafood dish other than dessert (fish gelato doesn't appeal to most) was a walnut, pear and pecorino salad with a balsamic dressing. As 'cheese salads' go, this was the king, I suspect it was the drizzled balsamic that was the clincher.
My favourite main was the salt cod baked in a pan with boiled potato and a delicious pea sauce. It's chunky, rustic and manly the pea sauce is delicate, sweet and salty. I could have definitely gone seconds on this. It was about here the change in lighting started to present a challenge to my pics.
The monkfish with shelled baby mussels and potato was met with approval. The colourful sweet baby mussels, exploding with flavour, punctuate the thick flakes of white fish.
I think the oceanic feasting frenzy was the reason that the last main never got photographed. But like all its predecessors, the Dory served 'Italiano' style with caper berries and olive oil was an instant contender. The white wine sauce made it particularly Moorish.
With food as good as this the dessert was a must. Unfortunately the absence of photo of the monkfish was and indication of my tardiness in the review space for the rest of the evening as I also missed out the selection of biscotti and chocolates. Roughly translated as 'I enjoyed too much wine and my sister and I became silly' Nevertheless, the chocolate torte was fantastic but eat it hot so you can get the most out of the rich chocolate sauce that oozes out of the torte centre.
The Strawberry creme brûlée with a berry gelato was simply decadent.
Fratellini's Osteria del mare have exceptionally good seafood, wonderful service and not a bit stuffy. Looking at the pics, I've just noticed the stunt serving spoon fork that have photobombed my pics, hahaha. Well that concludes my review people. If you'd like to see some pics of the restaurant, check out the Tripadvisor link.
Fratellini's Osterio del mare
Viale Franceschi, 4, 55045 Forte dei Marmi, Viareggio, Tuscany, Italy