Desserts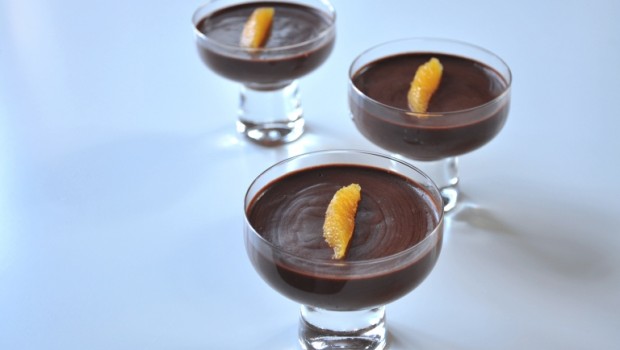 Published on May 23rd, 2010 | by Gareth
2
Dark Chocolate Orange Mousse
Chocolate is a pretty safe bet as a dessert if you have people coming for dinner. If you want to impress and take dessert to a level above Nan's fruit crumble (which in my opinion is still a champion among desserts) then you can't go far wrong with homemade chocolate mousse. Although this recipe might seem a little fiddly it's a lot easier than you might think.
Preparation time: 35-40 minutes plus 1-2hrs for refrigeration
Ingredients:
300g Dark chocolate (at least 70% cocoa solids) chopped into small pieces
200g Cream
200g milk
Zest of 1 orange
1 ½ tablespoons of Cointreau
3 Egg yolks
3 Egg whites
100g Caster sugar
Add the cream, milk and orange zest to a saucepan and bring to a slow simmer. Once at simmering point allow the cream mixture to sit and infuse for 20 minutes. Strain the mixture through a sieve and discard the zest.
Re-heat the cream mixture and add the chocolate pieces and Cointreau. Gently stir until all the chocolate has melted and it is smooth and silky.
Beat the 3 egg yolks and 50grams of the sugar until creamy and a similar colour to butter. Put this aside. Now whip the remaining sugar and the egg whites until you have light fluffy white peaks.
Fold the yolks and whites into your chocolate mixture and refrigerate for 1-2 hours until the mousse has set.
Because this is a relatively thick chocolate mousse it holds it's form well if you want to make them into quenelles (an oval shaped spoonful of the mousse) an attractive alternative means of presentation to ramekins or bowls. See easy! Enjoy.