Pork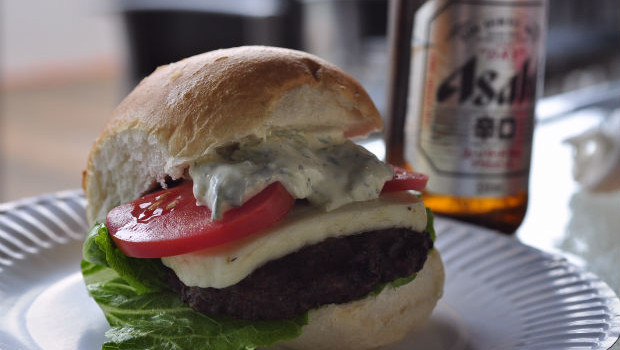 Published on November 17th, 2015 | by Gareth
1
Greek burgers in six steps
Is it just our house that feels compelled to do a full 'spring clean' when expecting guests? This is magnified by ten times if the guests have come from overseas.
The most recent example was because my mum was visiting all the way from Britain. It was an extra special visit as she got to meet her grandson for the first time (Lord Pooh Farty – who recently turned one years old). Plus I hadn't seen her for over two years.
Maybe I'm the odd one, but when I visit other peoples homes, even if I have flown overseas, I don't feel compelled to inspect their cupboards, drawers and behind the fridge for dust. For a start I have better things to do, like tie the hosts shoelaces together. But, for reasons still not entirely clear to me, I found myself cleaning those locations, just in case mum happened to do the white glove test as part of a trip advisor review of our apartment. It's bonkers.
Anyway, a combination of cleaning, visiting family, life in general and the wee mans first birthday have all contributed to the fact that the blog has been a little unloved lately. Which made it all the more pleasing when Humble Crumble got included in an infographic on the Top 50 Australian food blogs. I don't know the criteria, but there's nothing like a bit of public acknowledgement to galvanize you into action.
Right back to the food, we're fully into barbeque season down under, so here is a twist on the traditional BBQ fare, Greek burgers. When it comes to hosting a barbeque I'm always looking for new ideas, but I like to keep it simple and where possible food that I can prep in advance.
These burgers don't get much simpler, packet to plate in six easy steps that anyone can follow. Basically it's minced lamb and pork, mixed with the same ingredients used for souvlaki.
Once again, please excuse the crap photos, natural light is scarce in the flat due to building works blocking our windows.
Prep time: 10-15 minutes
Cooking time: 10 minutes
Equipment: Large mixing bowl, baking parchment, BBQ
Makes 10 decent size burgers
Ingredients
Greek burger patties
• 500g minced (ground lamb)
• 500g minced pork (you can go all pork or all lamb)
• 1 ½ tbsp. dried oregano
• 1 tsp. sumac (if you can't get sumac use lemon zest)
• 1 large onion – very finely chopped
• ½ cup bread crumbs
• 1 tbsp. red wine
• 2 cloves garlic – finely chopped
• Salt & pepper to season
Toppings
• Tzatziki
• Humous
• Cos lettuce
• Tomatoes (beef toms)
• Haloumi 'squeaky' cheese
• Rolls/burger buns/Turkish flat breads
Directions
If making in advance, cut 20 squares of baking parchment in prep. This will allow you to stack them without sticking.
1. Mix all the burger pattie ingredients thoroughly in a bowl by hand.
2. Form the meat mix into balls, a bit larger than a golf ball (pass from one hand to another to help make a tight ball).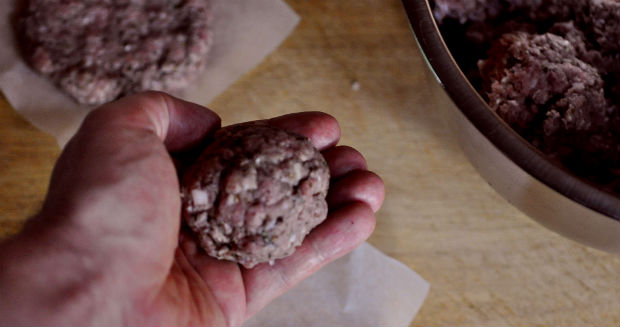 3. Throw the ball down onto a parchment paper square; this will squash the ball a little.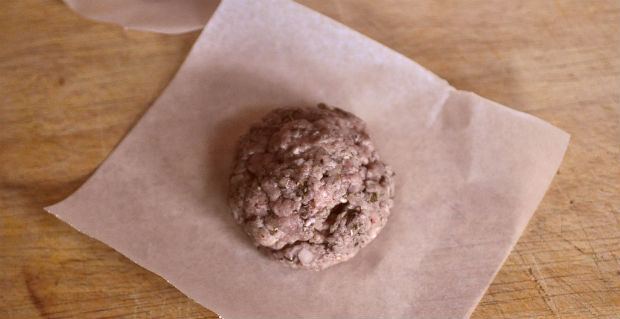 4. Press the meat out flat using your fingertips.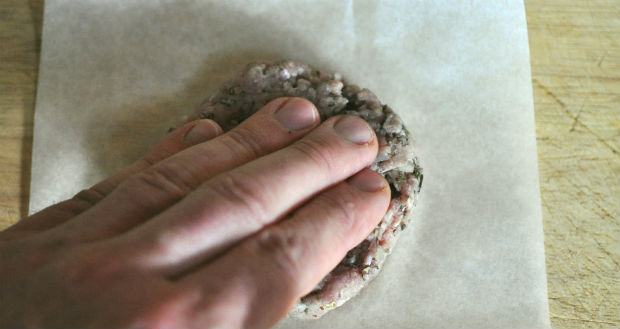 5. Cup the edges of the burger pattie to round the edges. Use both hands (I couldn't as I was trying to take a photo with one hand – too lazy to drag the tripod out).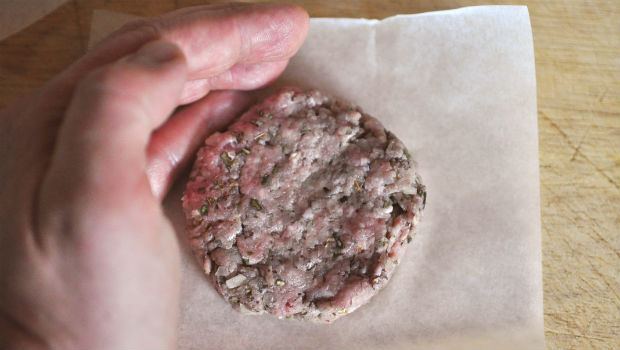 6. Cook each side for 2-3 minutes.
Serve with slices of grilled haloumi cheese, homemade tzatziki, humous and your choice of salad and dill pickles.