Vegetarian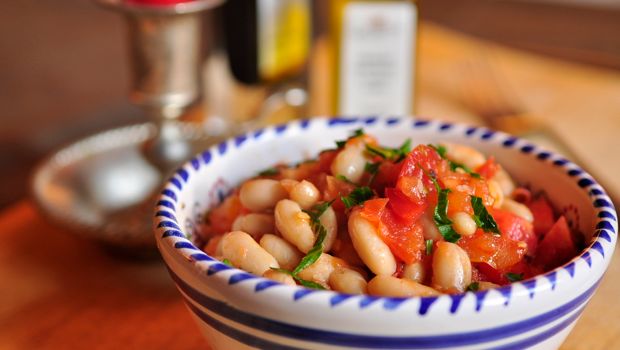 Published on May 11th, 2013 | by Gareth
0
Fagioli All'Uccelletto – Tuscan baked beans
Usually when you plan a big trip overseas especially one to Europe, you take your time. The pre holiday build up is all part of the fun, deciding on the destination, finding accommodation, planning what attractions and activities to do. It extends the excitement.
However in the last week we decided to head over to Italy and meet up with family – in July, which gives us just eight weeks. So clearly there's a bit to do.
On previous trips I hop on the plane with the best of intentions to post updates internationally. But really I'm kidding myself. I either go into ultra relaxed holiday mode from the moment I recline and start sipping a comp beverage or I turn into a possessed tourist, reveling in the new sites flavours, architecture and history.  I'm like a catatonic sugar fuelled kid on Christmas day, it's ridiculous, then in all the excitement I forget to share the experience.  Talk about missed opportunity, what a goon.
This trip I want it to be different; we are heading to Tuscany to visit my little sister and catch up with the rest of the clan. To get into the spirit of things I whipped up a traditional Tuscan lunchtime dish of fagioli beans Fagioli All' Uccelletto . Turns out that beans are pretty popular in Tuscany and the rest of Italy for that matter.
This is a simple, filling and flipping tasty snack, the Italian's answer to baked beans? I'll let you be the judge.
You can use tinned fagioli beans but if you can, I recommend using the dried variety and soaking them overnight.
Prep time: 10 mins plus 12 hours to soak the beans
Cooking time: 40 mins
Ingredients
250g dried fagioli or cannellini beans  or 2 cans – drained
3 large, ripe roma tomatoes – chopped
1 sprig fresh sage (if this unavailable try marjoram)
Olive oil
1 sprig fresh flat leaf parsley
1 tbsp. balsamic vinegar
Bouquet garni, or bay leaf and few sprigs of fresh parsley
2 cloves garlic – cut into quarters
Method
Soak the beans overnight and drain.
Put into a saucepan with the bouquet garni (of the parsley and bay leaf).
Cover with boiling water; add ½ teaspoon of salt and 2 teaspoons of olive oil.
Simmer for 30 minutes.
Heat 2 teaspoons of olive oil in a separate pan adding the sage or marjoram and the garlic.
You don't want to cook or brown the garlic; it's just to flavor the oil so keep the heat as low as possible.
Add the chopped tomato and simmer for 10-15 minutes.
At the end remove the sage/marjoram and the garlic. Set aside.
Drain the beans and stir them into the tomato sauce, simmer for a further 10 minutes.
Serve in a bowl, drizzle with balsamic vinegar and a little virgin olive oil. Garnish with a few finely chopped leaves of fresh parsley
Are you an energetic sightseer or the sit back and unwind kind when holidaying?