Desserts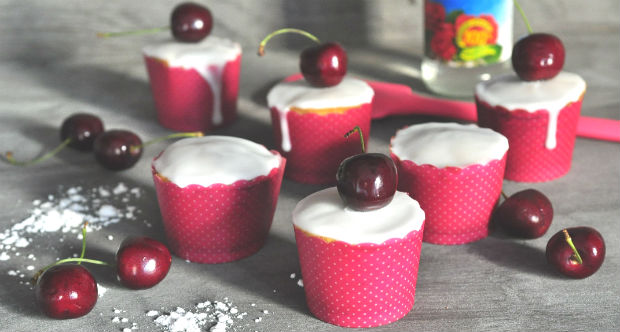 Published on February 23rd, 2014 | by Gareth
3
Gluten & dairy free birthday cake
Ever tried making birthday cake for someone who is gluten AND lactose intolerant, oh and doesn't like chocolate? It's harder than you think, especially if your baking skills are a bit 'iffy'.
This was me Wednesday night, I decided to make a cake for work colleague 'Erin the Brainiest baker' the same Erin who guest posted her epic ginger bread house. So, no pressure!
Normally, I'm keen to experiment with recipes and flavours, create my own or add my own influence, not this time though I was in the culinary wilderness. Baking being precise at the best of times added to a host of ingredients that were simply off limits, I mean, how do you make cake without flour or butter? I needed specialist help. This came in the form of Rowie Dillion's cookbook – Indulge.
Even with this book my options were a little limited. Rowie focuses on gluten free food and only a few recipes are gluten and dairy free. I settled on Rowie's almond, rosewater and cherry cakes. Admittedly, my first reaction to some of the ingredients was it sounded like a bunch of hippy crap; soy yogurt, quinoa flour oh and oil, bit unusual but not unheard of.
The result was firstly surprise, mainly at how the very runny 'gloop' I created, actually turned into cake. The flavour was delicate, but with a robust nutty quality. In short a successful challenge that taught me a thing or two about the science of flours and in doing broadened my range.
Preparation time: 5-10 minutes
Baking time: 30-40 minutes
Equipment: Mixing bowl, electric whisk/beater, a selection of spoons and measuring devices, cup cake papers and a muffin/cupcake tin. Oh and the oven.
Ingredients
130g quinoa flour
100g almond meal
345g caster sugar
125g icing sugar
Fresh cherries (strawberries, raspberries, blue berries or almonds also work)
2 eggs
250g soy yogurt (I used fruit soy yogurt)
100ml vegetable oil (originally 250ml, changed to give extra nuttiness with coconut oil)
150ml coconut oil
2 tbs. rosewater
2 tsp. warm water
Method
Preheat oven to 180degreesC, either grease a muffin/cupcake tin or as I did use 'cake papers' think that's what they're called anyway.
Mix the oil, caster sugar and eggs in a bowl, beat well. You should end up with a pale coloured runny mixture.
Stir the yoghurt then almond meal and quinoa flour into the gloop. Lastly stir in half the rosewater.
Pour into the moulds and bake for 30 minutes (check at 25 minutes with a skewer – it'll come out clean and cake free when the cake is ready).
Allow to cool on a wire rack.
Mix the icing sugar, remaining rosewater and a few drips of the water until you have a smooth icing. Pour over the top of the cakes. When the icing has set decorate with whole of half cherries

Do you challenge yourself in the kitchen and when was the last time you did this?