Vegetarian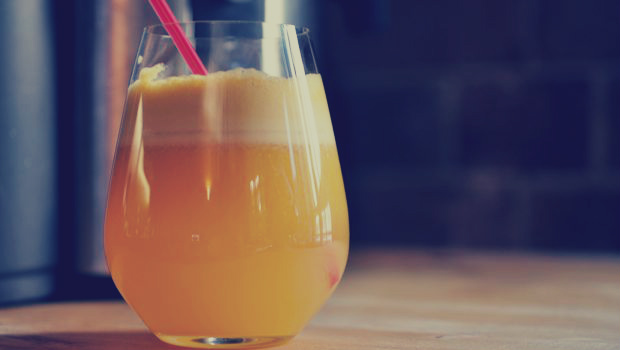 Published on March 8th, 2013 | by Gareth
7
Getting juicy – juice detox recipes
Knackered? Ever feel lethargic, have difficulty thinking with clarity or concentration? The daily grind often leaves me ticking one or more the above boxes, which I detest as I used to have boundless energy.
Recently I watched a really interesting and inspiring documentary.  I don't watch a lot of TV but do enjoy a good doco. Fat, Sick and Nearly Dead is Joe Cross's story about juicing his way across the States. He lived on fruit and vegetable juice for 60 days. He lost weight, improved his health and found he was able to think a lot clearer at the end. He also changed other people's lives on this journey. I loved his brutally honest self-reflection and ability to talk to people from all walks of life. Eating the veg and fruit is definitely better as you get the added fibre but juicing does mean that you can boost the vitamins, minerals and antioxidants which in turn is going to help immunity – perfect for winter.
Both Nina and I were pretty inspired. Since then I have been slurping a daily juice to supplement my usual intake (which I try to aim for 5 a day). Whether it is a genuine improvement a placebo type effect, or psychological it really feels like its working. I've been using a Breville Juicer
centrifugal juicer. It's not quite as good masticating juicer – which gets more nutrients out of the fruit and veg, but it does the job for now and its a lot cheaper than the masticating varieties.
If you're looking for that extra edge then I recommend incorporating readily available super foods to your daily juice. Here's my current favourite juice recipes:
2 carrots
3 oranges
2 green apples
1 Lebanese cucumber
1 stick of celery
Breakfast juice
3 oranges
3 royal gala apples
1 lemon
3cm fresh root ginger
And here's another, afternoon booster juice:
2 oranges
1 fresh beetroot – washed and peeled
2 carrots
2-3 cm fresh ginger
1 large apple
One more: Spinach with fruit? Sounds awful, tastes pretty good.
2 bunches fresh spinach
1 Lebanese cucumber
1 stick celery
1 carrot
1 Granny Smiths apple
1 ripe white nectarine – stone removed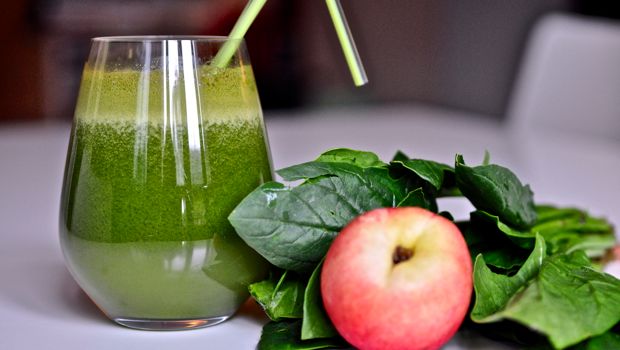 Nina has taken to it with more zeal than me and is taking on the 7 day juice detox diet…..more to follow