For the Kids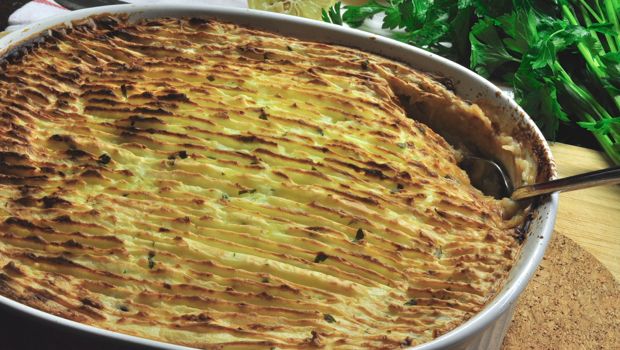 Published on June 1st, 2013 | by Gareth
0
Fish Pie Feast and Corporate Policy
A common trait of many large corporate organisations is policy documents; the bigger the company the more polices there seems to be. This week I discovered what at first seemed to be the most ridiculous policy, a Tidy Desk Policy.
My response? A loud "Whaaaat!" in exclamation, followed by laughter. However the detail behind it isn't as ludicrous as the title may suggest. You see I work for a bank (does the fact that I work in marketing make this slightly less uncool?), anyway it turns out that the policy is about ensuring you don't leave sensitive data laying about on your desk. Sounds sensible, for a brief moment I panicked that there would be 2am desk inspections by people in tight black uniforms and high boots. Names of staff who left a dirty tea mug out or too many paper clips on their desk to be taken and followed up with desk cleaning detail with toothbrush or a week in solitary as punishment.
So what's this got to do with food? Simple, one pot cooking (well technically two pot in this case). Keeping the whole meal confined and tidy in one pot. In this case it's a fish pie, a firm family favourite. This version is a bit of a hybrid though taking a few elements from a cooked breakfast, traditional fish pies and that stodgy darling of British home cooking the cottage pie. Sounds disgusting right? Perhaps, but it tastes tremendous.
Preparation time: 10 minutes
Cooking time: 35 minutes
Ingredients
You can use pretty much any fish that you want, just aim for 800g-1kg of firm white fillet.
300g Red gurnard – filleted and boned
300g Pink ling – filleted and boned
250g Wahoo – filleted and boned
8 prawns – shelled and deveined
2 leeks – strip the outer leaf and slice the white part
1 ½ carrots – roughly chopped
2 onions – peeled and finely diced
1 large clove garlic – crushed and finely diced
4 rashers of rind less streaky bacon – finely chopped
8 large desiree potatoes – peeled and roughly chopped
2 hard boiled eggs – peeled and cut in half
1 lemon
Salt & pepper
½ tsp. grated nutmeg
1 fresh bay leaf
2 tsp. fresh parsley – roughly chopped
1tblsn olive oil
Method
Preheat the oven to 200degreesC
Heat the oil in a pan over the stovetop (or a French oven if you have one)
Add the onion, carrot, garlic and bacon and cook until the onion softens.
Add the leeks, reduce the heat and pop the lid on for 5 minutes.
Chop all the fish in short strips no wider than your thumb
Boil the potatoes for 8 minutes or until soft all the way through. Mash with a little warm milk and a knob of butter. Season a little, add half the nutmeg and 1/3 of the parsley and mix in well.
Mix the rest of the nutmeg into the cooked veg and bacon and pour into an ovenproof dish.
Next layer the fish, prawns, remaining parsley, juice of half a lemon and the boiled eggs on top of the veg.
Lastly add the mash, smooth it evenly across the top to prevent the juices bubbling over the top. Comb the top with a fork and stick in the oven.
Cook for 30 minutes, if the potato hasn't browned after this time, whack the grill on for 5 minutes, this will make the top deliciously crunchy.
Serve hot with the remaining lemon juice.
Whats the funniest policy you've heard of?