For the Kids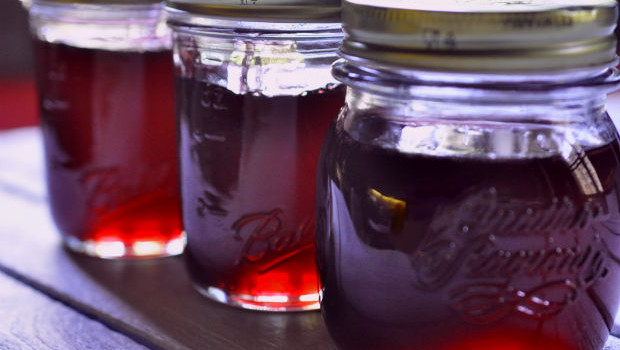 Published on July 28th, 2015 | by Gareth
0
Lillypilly jelly and foraging in the city
One of the things that I really miss about living in the English countryside is foraging for food. Any fan of River Cottage and Hugh Fearnley-Whittingstall (that's a seriously posh name), will know what I'm talking about. There is something that makes gathering food from the land, deeply satisfying. After all we did evolve from hunter-gatherers.
I'm not suggesting that England is the only place where you can forage; it's just a bit more difficult if you live in the city. And heavier pollution from roads makes many areas, less attractive.
Anyway, last Sunday was National Tree Day, so I took part by joining the local landcare project in inner city Pyrmont. The goal is to attract wildlife in the form of birds and lizards, back into Sydney by planting native species. I'm not too sure how many trees, shrubs and grasses we planted, but safe to say in a year or two, it's going to look a lot greener.
Whilst digging away, one of the landcare regulars showed me a lillypilly berry; pink, almost purple fruit, resembling small apples. I assumed by natures design, anything that bright had to be poisonous. Surprisingly they are edible, and as luck would have it, from a winter-fruiting Aussie native evergreen tree that was growing close by. So once the planting was done, I set to eagerly picking lillypilly berries. 15 minutes later I had about 1kg of the almost neon fruit and thanks to the power of technology, had a recipe for lillypilly jelly before I got home.
The fruit is pretty unusual, it tastes something between a nashi pear and a tart strawberry and the texture isn't really like any fruit I've eaten before. Once you get past the 'pretty' magenta colour of the jelly, (seriously, it looks like the most fake, preservative laden, cheapest jam ever), you'll be rewarded with a remarkable tasting preserve. In a good way. One word of advice though, you'll need a lot of fruit, 1kg only made me three small jars of jam.
Prep time: 5 minutes (excluding 'foraging' time)
Cooking time: 1 hour to cook the fruit, 5 hours to strain the fruit, 10-15 minutes to 'cook' the jam
Equipment: Sterlised jars, muslin cloth and a large heavy based saucepan, sieve or colander
Ingredients
lillypilly berries, washed, stems removed
Lemons
sugar
setter (1 pack per 1kg of fruit)
Directions
Put your lillypilly berries into a large saucepan and add just enough water to cover the fruit.

Heat the pan over medium heat for an hour until the fruit is soft and pale.
Lay the muslin cloth over a sieve on top of a 2nd heavy based pan.
Pour the fruit into the muslin, allowing the juice to flow through into the fresh pan below.
Bring the edges of the muslin cloth together and suspend over the saucepan (I used a hook in the kitchen, but a wooden spoon laid across the top of the pan will work).
Strain the fruit for a few hours, ideally over night.
Discard the fruit and weigh the juice, (mine was 600g). Add an equal weight of sugar (so 600g in my case), to the pan and gently dissolve the sugar over a medium heat.
Once the sugar has dissolved, add the juice of 1 lemon (1 lemon to 1kg of juice), and the jam setter then bring to the boil and boil for 5-10 minutes.
Test the jam has set by putting some on chilled plate then putting in the freezer for five minutes. If the jam forms a skin and wrinkles when you push your finger into it, its ready.
Pour the liquid into sterilised jars and seal.
4 tips
Don't crush the fruit, if you do, it will make cloudy jelly/jam. Which tastes fine, but doesn't look as impressive.
Wrap the lemon pips in a piece of muslin cloth and add them to the jam when you boil. The pips contain natural pectin and will help it set
If you prefer a sharper taste, use 2 lemons
And don't splash or spill the liquid jam on your skin, it bloody hurts and leaves a nasty burn.