Pork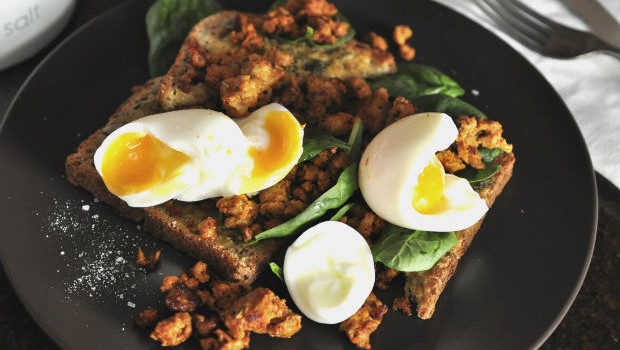 Published on March 13th, 2014 | by Gareth
2
Uncool Deconstructed Chorizo breaky
Deconstructed food is a bit of a 2011 yawnfest! But why? Put simply, I blame hipsters, because in today's world, it feels like there is an eternal 'hamster wheel' like pursuit of à la mode, it's only cool if it hasn't been thought of yet. And thanks to hipsters this has now taken a firm grip of restaurants
Everyone likes to share a secret Italian restaurant, tucked down some back street, producing authentic dishes. Perhaps, even trying something a little exotic on the palate. However, there's a fine line between the pursuit of quality, inventive or unique flavours and experiences and just plain wanky for the sake of it. Sorry mum if you're reading, but it had to be said. Especially when you hear someone sporting empty frames, brag about double virgin vintage denim being 'awesome'.
Seriously though, food trends seem to be moving at such a pace, it's hard to keep up. Predicted food trends for 2014 include (some already here):
Liquid nitrogen chilling
Cactus
Trash fish (less popular species)
Native ingredients and local produce
Hipster pizza (UK)
Barbeque (US)
Real Spanish food (UK)
Adult milkshakes (US)
Noodle bars
More gluten free
And no doubt canelés
But turning my back on the latest food trends wasn't the original reason for making deconstructed chorizo sausage. It was actually because I was so desperate to road test my latest kitchen gadget, a meat grinder (or mincer, if you want to cue schoolboy sniggers), that I skipped buying sausage skins. Of course if you don't want to faff around with grinding your own meat (sniggers, again), just buy some decent quality ground pork.
This dish captures some of the flavours of an Anglo-Spanish cooked breakfast, without being too unhealthy or heavy. And what better cure for a hangover than minced meat.
Preparation time: 15 minutes + 24hours to marinate
Cooking time: 10 minutes
Equipment: Meat grinder, frying pan, bowls, spoons, knife
Ingredients
Chorizo mince
750g diced pork belly
1 tbsp. smoked paprika
1 tsp. cracked black pepper
1 tsp. salt
2 tsp. fennel seeds
2 cloves garlic – crushed into a paste
The rest
Fresh baby spinach leaves
Fresh eggs – organic
Crusty loaf of bread
Method
Mince the pork, tip – use the largest blade (holes) and cut the pork into smallish cubes.
Mix in a bowl with the paprika, salt, pepper, fennel and garlic (for extra kick, add a little chilli powder).
Cover the mince and pop in the fridge for 24hours.
Cook the chorizo mince in a frying pan with olive oil.
Boil, poach or scramble eggs (scrambled with extra whites and only a couple of yolks is healthiest).
Toast the bread and arrange in layers.
Deconstructed cuisine isn't trendy but isn't the real cool not following the trend in the first place?