Desserts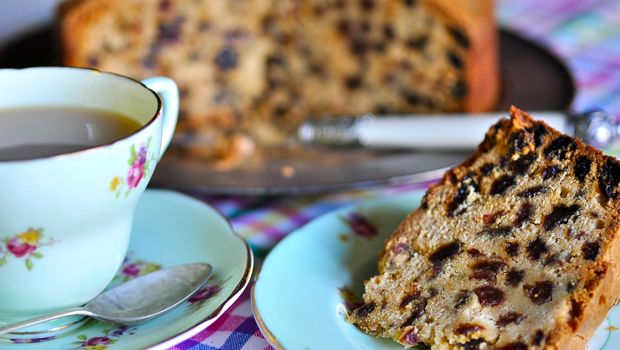 Published on April 25th, 2013 | by Gareth
2
Sultana cake – recipe for tea time
Since living in New Zealand and Australia I've endeavored to attend an ANZAC service or parade of some description each year. I suppose you could say it's become a bit of a tradition. This morning was no different as I joined the best part of 20,000 Sydneysiders for the cities Dawn Service at Marin Place.
For me it was a suit affair as a mark of respect, another tradition, one that my father instilled in me when attending Remembrance Day services in Britain. As I looked around it was heartening to see such a broad mix of people: young and old, every race and nation, rich and poor.
The MC for the service, John Moore an ex serviceman himself spoke with clarity, dignity and respect. I learned how the tradition of Sydney's Dawn Service began; in 1927, a group of ex-servicemen were returning in the early hours from an ANZAC eve function. They observed an elderly woman laying a wreath of flowers at the cenotaph. The asked if they could join her in remembrance and silent prayer. From this point a wreath laying ceremony was held at 0430 hours every ANZAC day – the time the soldiers landed at Gallipoli.
After the service, I started thinking about how brave previous generations had been in those dark days of war and how they just got on and dealt with life. We could definitely learn from their no-nonsense attitude. The world has definitely changed, particularly since my grandparent's day.
I think the early start and lack of breakfast influenced another recollection; the simple, traditional cakes that my granddad used to make. A slice of his cake and a nice cuppa, ahh it was a pairing of perfection. Alas I was too young to ask him for his recipes before he died. However as luck would have it my mother in law volunteered one her traditional English cake recipes; boiled sultana cake. It might not sound appealing but believe me, it's authentic, it tastes good and it transported me back to being an eight year old savouring teatime at my grandparents, happy days indeed!
So here it is, Mrs. Horvath's sultana cake!
Preparation time: 15 minutes
Cooking time: 1½ hours
Ingredients 
450g sultanas
340g sugar (caster)
340g plain flour – sifted
1 tsp. baking powder
225g butter – roughly chopped into cubes
3 eggs
1 tsp. vanilla extract
Method
Preheat oven to 175 degrees C
Put the sultanas in a pan, cover with water and bring to the boil; then simmer for 6 minutes. Alternatively you can soak them in strong sweet tea over night – which is what granddad did I believe.
Strain liquid from the sultanas and return the sultanas to the pan.
Add the butter.
Allow the residual heat in the pan and the sultanas to melt the butter (assuming you didn't go the tea route – otherwise you need to melt the butter in the pan.
Beat eggs and sugar into submission until they are fluffy and creamy.
Mix the vanilla extract, sultanas and melted butter into the egg mix.
Add flour and baking powder.
Fold together until thoroughly mixed.
Put the cake mix into a 22cm tin.
Bake 1½ hours – or until you can skewer the cake without cake mix getting stuck on the skewer.
Serve with a cup of tea – this part is mandatory.
What are your traditional family favourites?