Desserts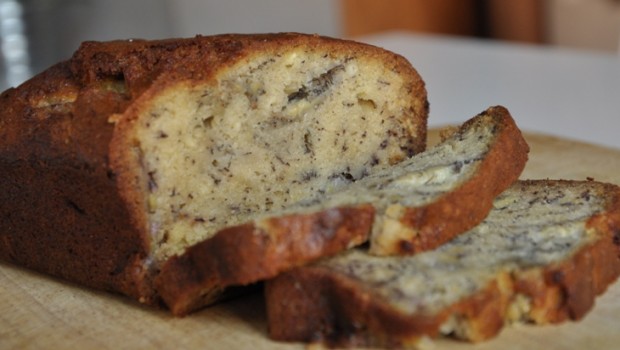 Published on November 23rd, 2010 | by Gareth
5
Moist and chunky banana bread
I love banana bread it's like a healthy version of cake because it's called bread instead of cake. Well at least that's what I tell myself as I cut my third slice. This is one of life's afternoon pleasures a slice of chilled moist banana bread with a nice cup of Assam tea.
As cake, sorry bread recipes go this is relatively simply. Most recipes that I have tried usually call for adding mashed banana, to give different textures I like to add chopped banana. You can also add chopped walnut or hazelnut for a bit of crunch.
Ingredients
125g butter – room temperature
175g raw sugar (muscovado is good for added depth)
2 fresh eggs
280g plain flour
1 tsp bicarbonate of soda
Pinch of salt
125ml milk
4 medium sized over ripe bananas
1 tsp vanilla extract
1 tsp Galliano liqueur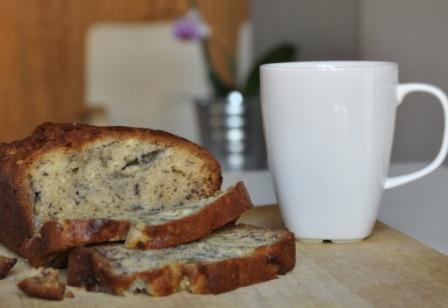 Method
Preheat oven to 180C
Lightly oil a 23cm loaf tin
Mix the butter and sugar with a whisk or food mixer until smooth
Add 1 egg, mix well
Add second egg and fold in until thoroughly mixed
Sift flour, salt and bicarbonate of soda into the mixture and fold in to the rest of the mix
Pour in the milk and continue to mix
Add remaining flour and stir until well mixed
Mash up 3 of the bananas and stir into the mixture then chop the remaining banana and fold in.
Pour mixture in and bake for 50mins-1hr or until cooked all the way through and golden brown.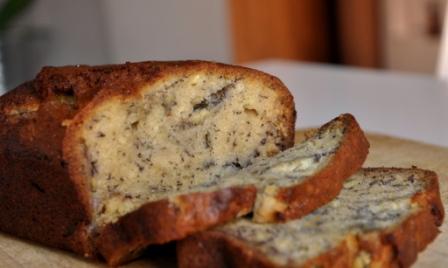 Share with friends or keep it to yourself, you decide. This will keep in a sealed container for 3-4 days. Try it chilled.