Desserts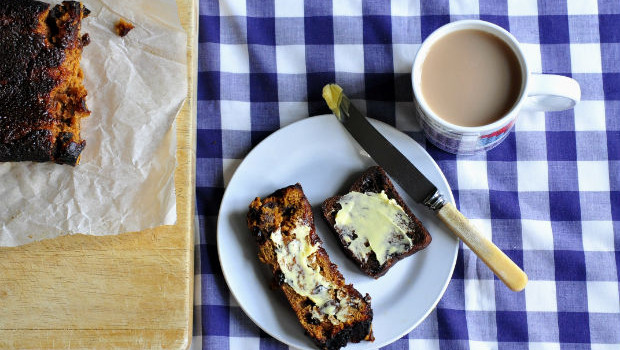 Published on August 2nd, 2015 | by Gareth
6
Malt loaf – aged cake
Malt loaf is a sticky, soft and chewy traditional English cake made with malt extract and raisins. Spread with butter and served with a strong cuppa, it's the ideal teatime treat. My mum used to buy this for the weekend. We'd have it served as above, on an autumn afternoon. And when you'd been raking up wet leaves in the garden (read throwing them at your kid brother), one slice was never enough.
The principal makers of malt loaf back home are Soreen, you can buy it in Australia, but only the pre-sliced variety, which tends to be a tad drier then the uncut loaf. Seeking a taste of home, I decided to make my own.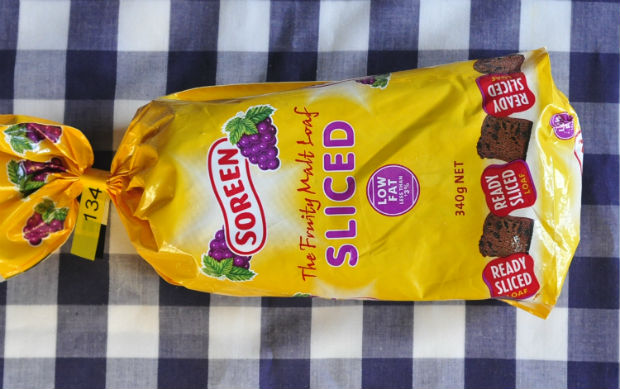 Humble Crumble versus Soreen, mine is the rectangular slice at the bottom.
The aged part of this cake comes post bake; to fully develop maximum squidginess, you need to wrap the cooled cake in baking paper and put it in an airtight container for three to four days. This is a bit torturous, but worth it. On the subject of aging food, have you ever wondered what was going through the head of the first person that decided to eat eight-month-old cheese that had been stored in a cave? Or even better the Spaniard who decided to eat the leg of Iberico pig he had salted and stored a year ago?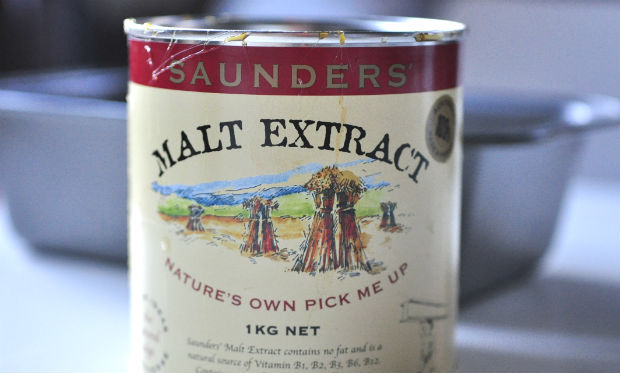 Anyway, back to the malt loaf, a quick search of Google, will net you 76,600 results, 76,601 now. This recipe isn't a Humble Crumble original I modified one from Guardian food writer, Felicity Cloake. And very good it is too. Taste wise; I think the home baking was better than Soreen's. That said, mine was structurally unsound as the top was so sticky it broke up on slicing.
Prep time: 15 minutes
Baking time: 1 hour
Age: 4 days
Equipment: Mixing bowl x 2 and a loaf tin
Ingredients
• 9 tbsp. malt extract, plus a little extra to glaze
• 1 tbsp. treacle
• 50g soft brown sugar
• 150ml strong tea – black tea using one bag, steeped for 5 minutes
• 200g dried raisins, prunes also work very well
• 200g plain white flour
• 50g wholemeal flour
• 3 tsp. baking powder
• ½ tsp. salt
Directions
• Soak the fruit in the strong tea for 15 minutes
• Preheat the oven to 180C and grease the loaf tin with butter, (you can also line with baking paper for ease of turning out at after baking).
• After 15 minutes, the fruit should be plump and juicy, mix the fruit, tea, malt extract, sugar and treacle in a large bowl.
• Sift the two flours, salt and baking powder into the bowl with the wet ingredients and fold together to make a batter.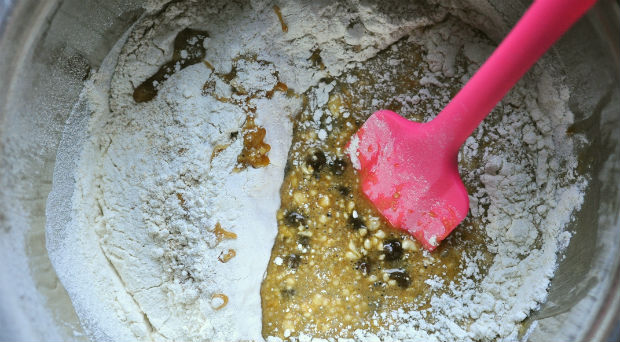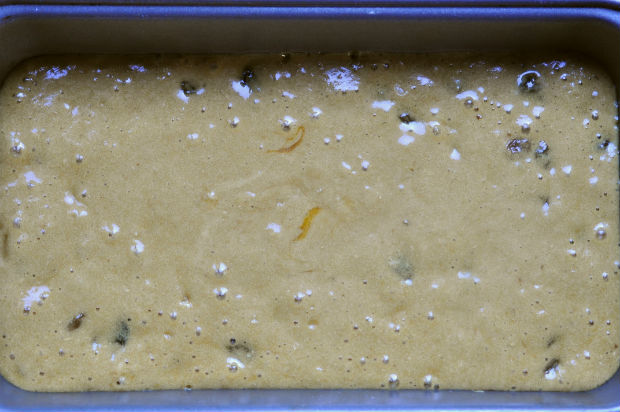 • Pour into the loaf tin and bake for about 1 hour or until you can stick a skewer into the malt loaf and remove clean.
• The original recipe calls for glazing the top of the loaf with extra malt extract, but I found it made it too sticky.
• Allow to cool in the tin, then turn loaf out and wrap in baking paper. Don't worry if the top appears to collapse, it's pretty common.
• Store in an airtight container for 3-4 days to age.